Audeze Presets are not included in MUSE for ARC but can be approximated using EQ.
What are Audeze Presets?

Audeze presets apply carefully designed calibration filters specific to the selected Audeze headphone model. The filters were designed to provide an optimal and natural listening experience, similar to a pair of tonally neutral reference monitors in a well-treated room. The calibration filters were derived through a combination of measurements and critical listening. The calibration filters are FIR filters, and are processed through Roon's convolution engine. Each preset has the calibration filters for all commonly used sample rates 44,1kHz to 768kHz to avoid resampling the calibration filters.

How to Use Audeze Presets

First, open
MUSE
. Then, click the Audeze Presets Item and select your headphones: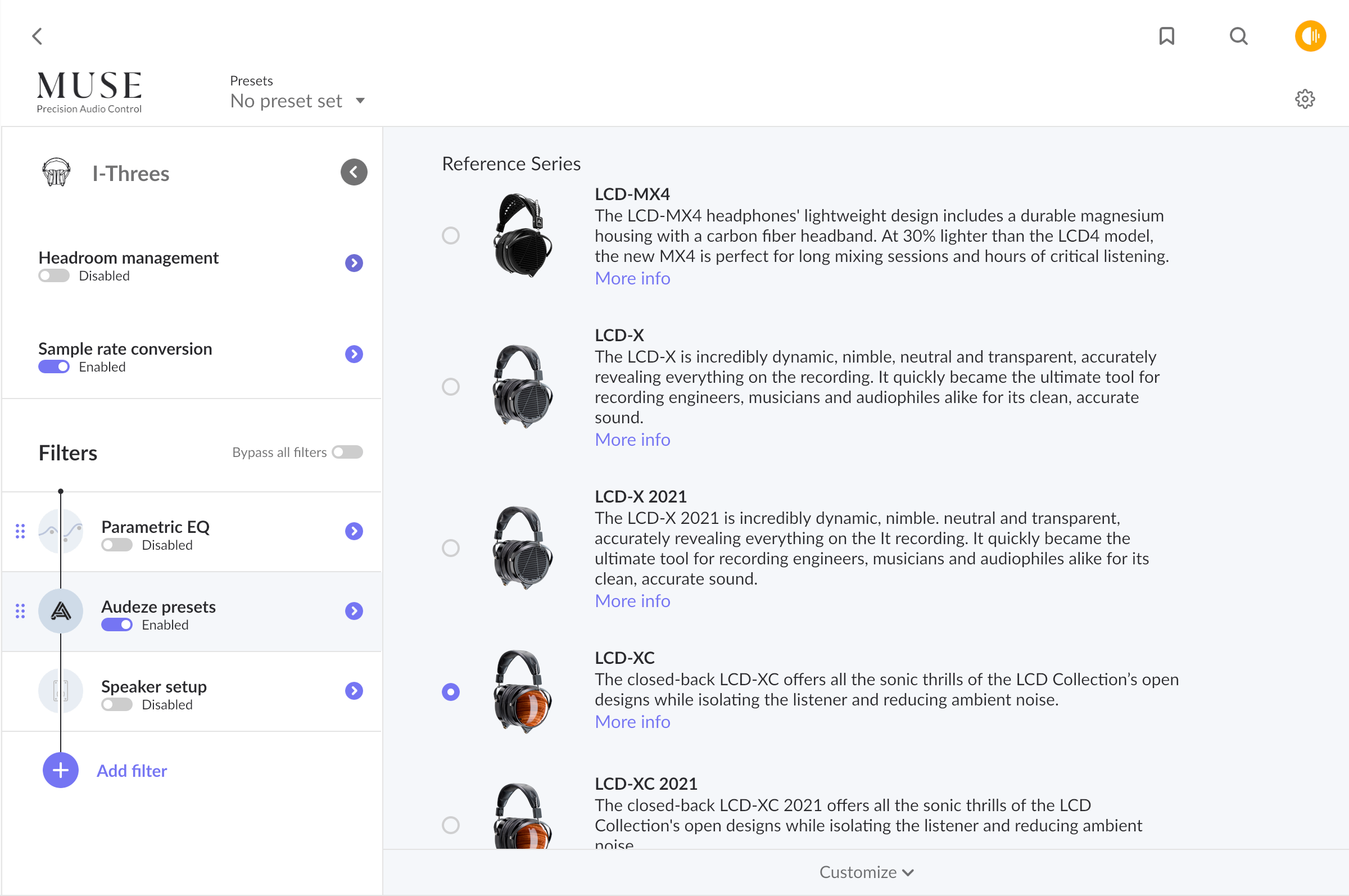 After selecting your preset, the audio control correction will be applied, and artwork for your headphones be used for your zone icon.
It is possible to keep the artwork without applying the preset, if desired. Simply disable the Audeze Presets Section, while leaving your preset selected.
Note: While applying any audio control from MUSE, including Audeze Presets, it is advisable to add -3dB to -6dB headroom to avoid clipping.

Customization

You can customize your chosen preset by tapping "Customize" at the bottom of the screen: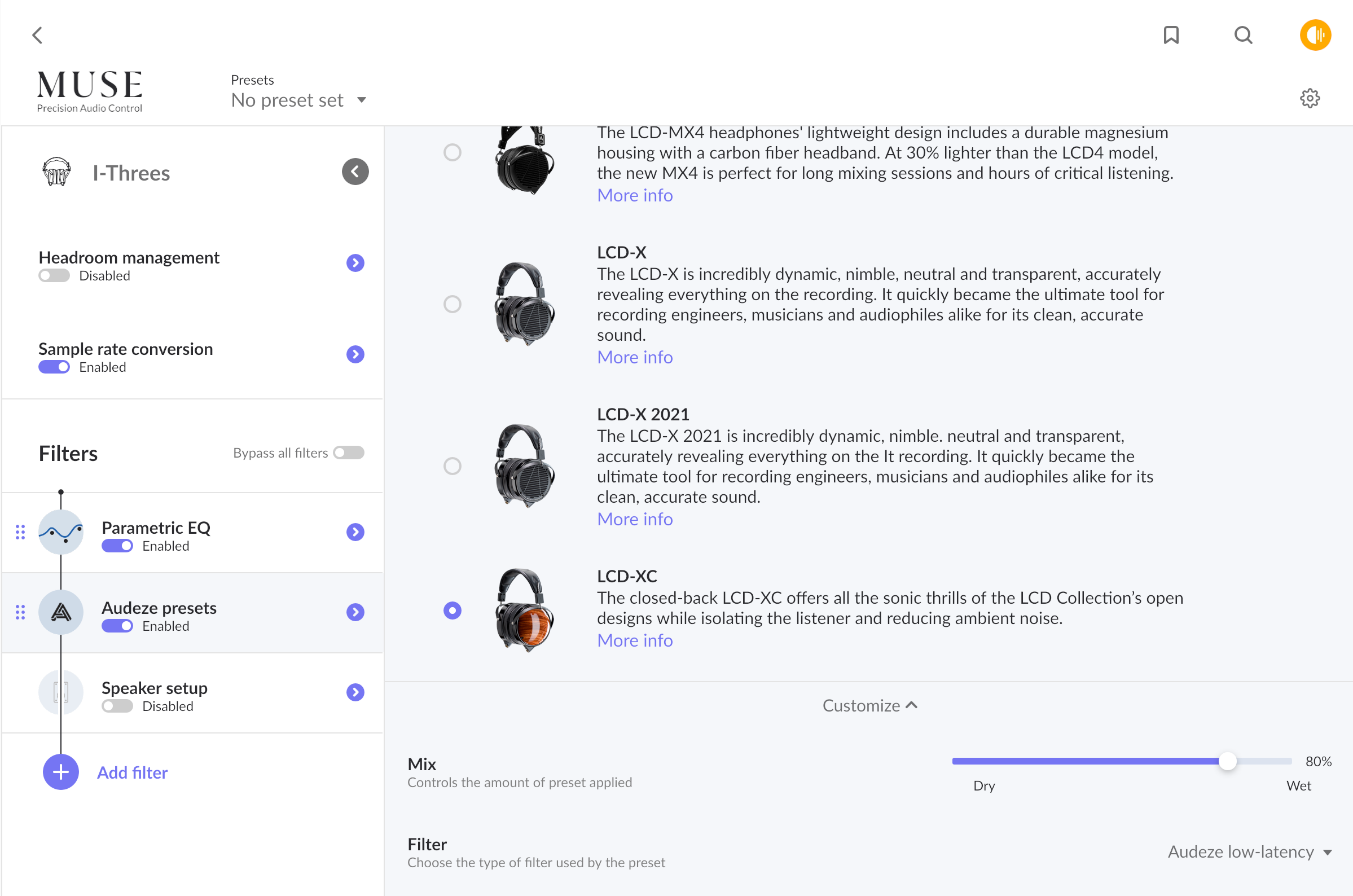 The "Mix" setting determines the amount of preset applied by mixing together processed and unprocessed audio. At "100%" the preset is fully applied, and at 0% the preset processing is disabled and the original stream is played unchanged. The "Filter" setting allows you to choose the type of filter used by the preset. The "Audeze Low-Latency" option matches the filters in Audeze's
Reveal plugin
. The newly introduced Audeze Linear filters provide a linear-phase alternative which, according to Audeze, improves transparency and imaging.