What does the Clean Up Library function do? In short, Clean Up Library forces Roon to forget about files it had previously seen, but which aren't currently available.
Another way to think about it would be you telling Roon: "Hey, stop remembering these files, they're either gone forever, or they'll be back, and when I add them back to my library, I want them re-imported completely fresh".
It does not rescan your storage devices or your file tags. To rescan your storage, you'll want to go to Settings>Storage >3 dots next to storage device >Force Rescan.

How to access Clean Up Library

1. Head to your Roon Settings


2. Head to Library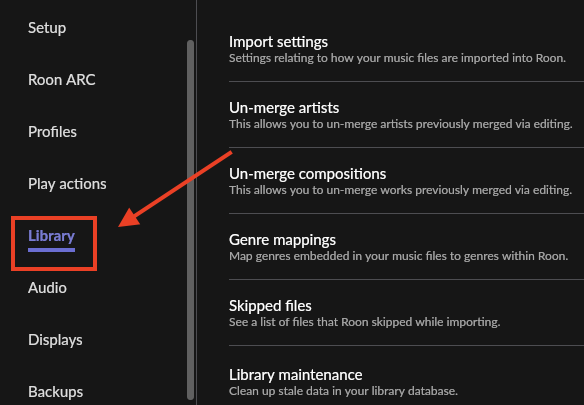 3. Click 'Clean Up Library'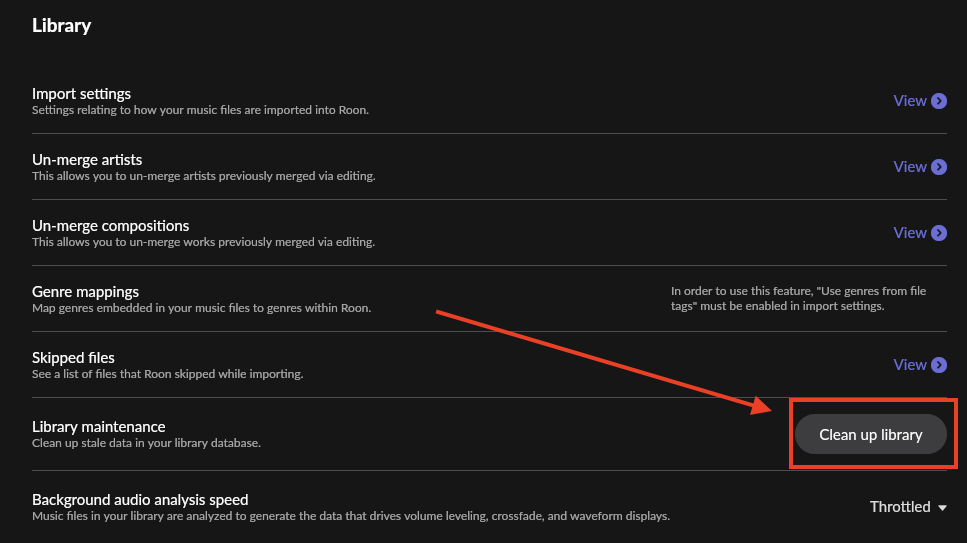 4. Check the box of the files you'd like Roon to forget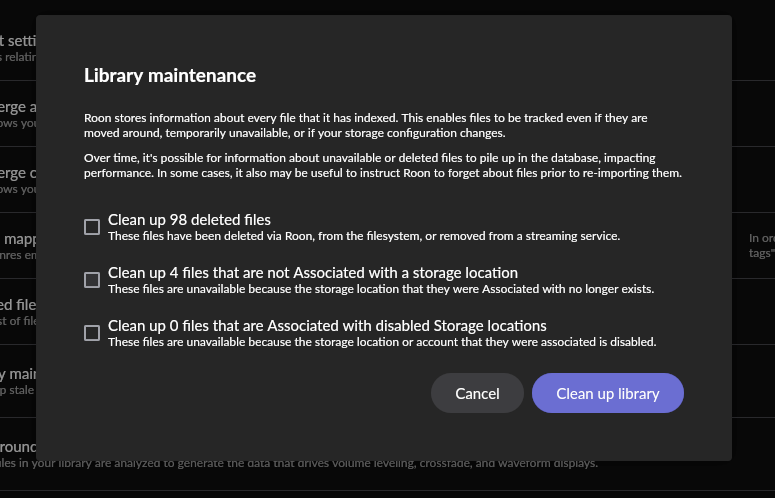 5. Click 'Clean Up Library'
What steps should I take if I want to edit an album for Roon to re-scan?

Sometimes, you'll need to make edits to your tracks outside of Roon. Below is a step-by-step on how to do this, and how to get Roon to properly re-import and re-analyze your newly edited music:

1. Disable the watched folder you plan on editing in Roon Settings>Storage
2. Move the album/folder out of the Roon watched folders location (this removes it from Roon)
3. Make your external edits to the album/folder
4. Head back into Roon Settings > Library >Clean Up Library > Clean Up deleted files
5. Return the folder back to its previous watched folder location
6. Re-enable the watched folder via your Storage Settings
7. Roon will then reimport and re-analyze the newly edited tracks