Speaker Setup is not included in MUSE for ARC.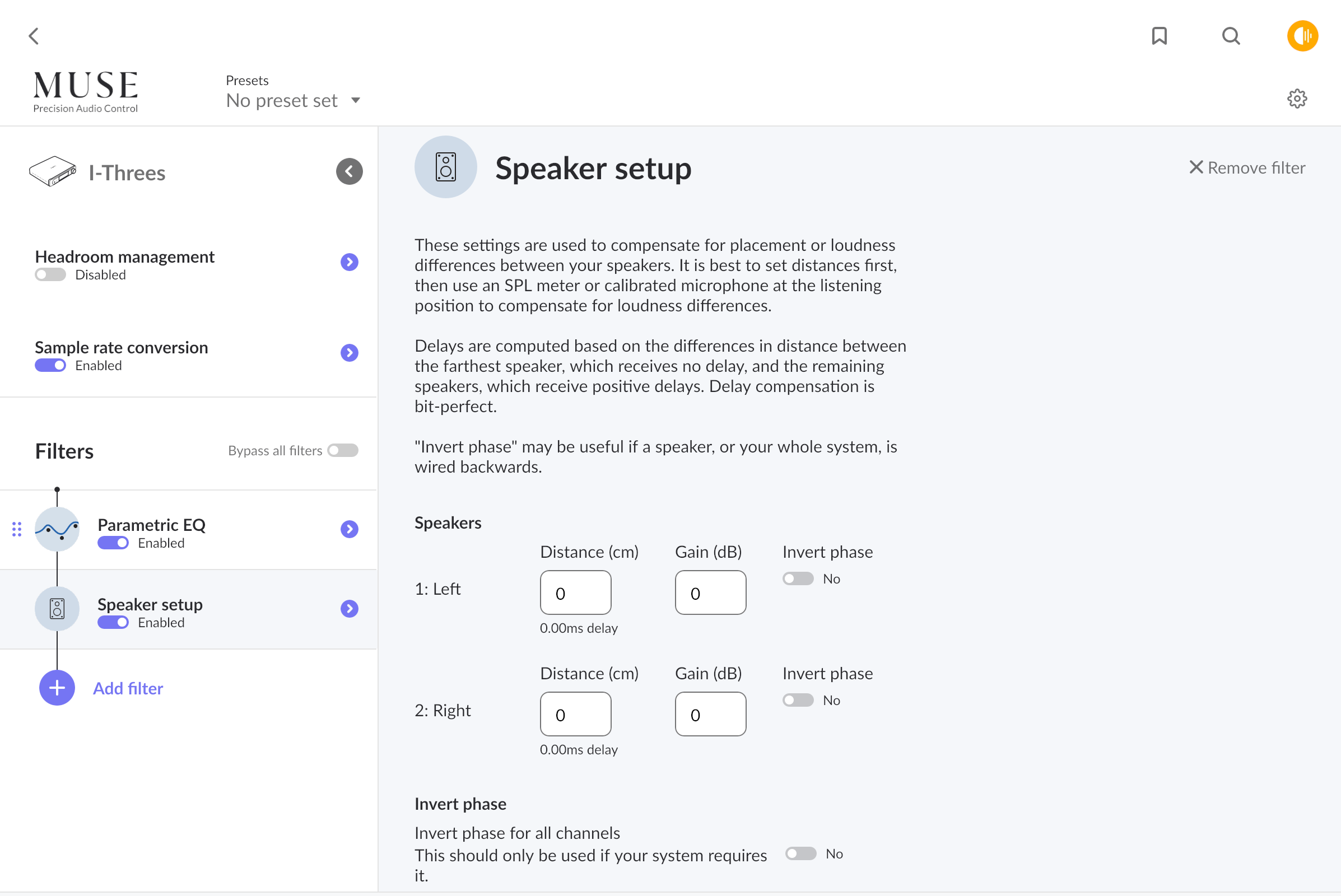 Speaker setup helps correct inconsistencies in speaker placement or sensitivity.

For example, if the speakers are not equal distances from the listener, the soundstage may not be perceived as "centered". A distance adjustment can help. Gain adjustments are most frequently used when speakers or amplifiers don't match. This is common in multi-channel setups, where the front speakers are often much larger than the surround speakers.

When using speaker setup, start by measuring and setting the distance to each speaker, then use an SPL meter or calibrated microphone to measure the loudness at the listening point. Finally, adjust the gain to compensate for loudness differences and then measure again to ensure that you're getting a consistent result from your listening position.

If an individual speaker, or your whole system, is wired backward, the invert phase settings are used to compensate.

Distance adjustments and phase reversal are both performed in a bit-perfect fashion. For more powerful room correction tools, you may want to check out: