The Basics
Roon's Export feature copies files from your Core to other locations, and "tags' the files as they appear in Roon.

Common reasons for using Export include:

Copying files to a new storage location on your computer (if you're looking to use Roon on the go, check out Roon ARC)

To make a copy of your library tagged with Roon metadata

To export a spreadsheet for cataloging your library

Export to a CSV to import into Soundiiz
How To Export Files
You can export from nearly every screen in Roon. Export albums, tracks, and more by clicking the context menu: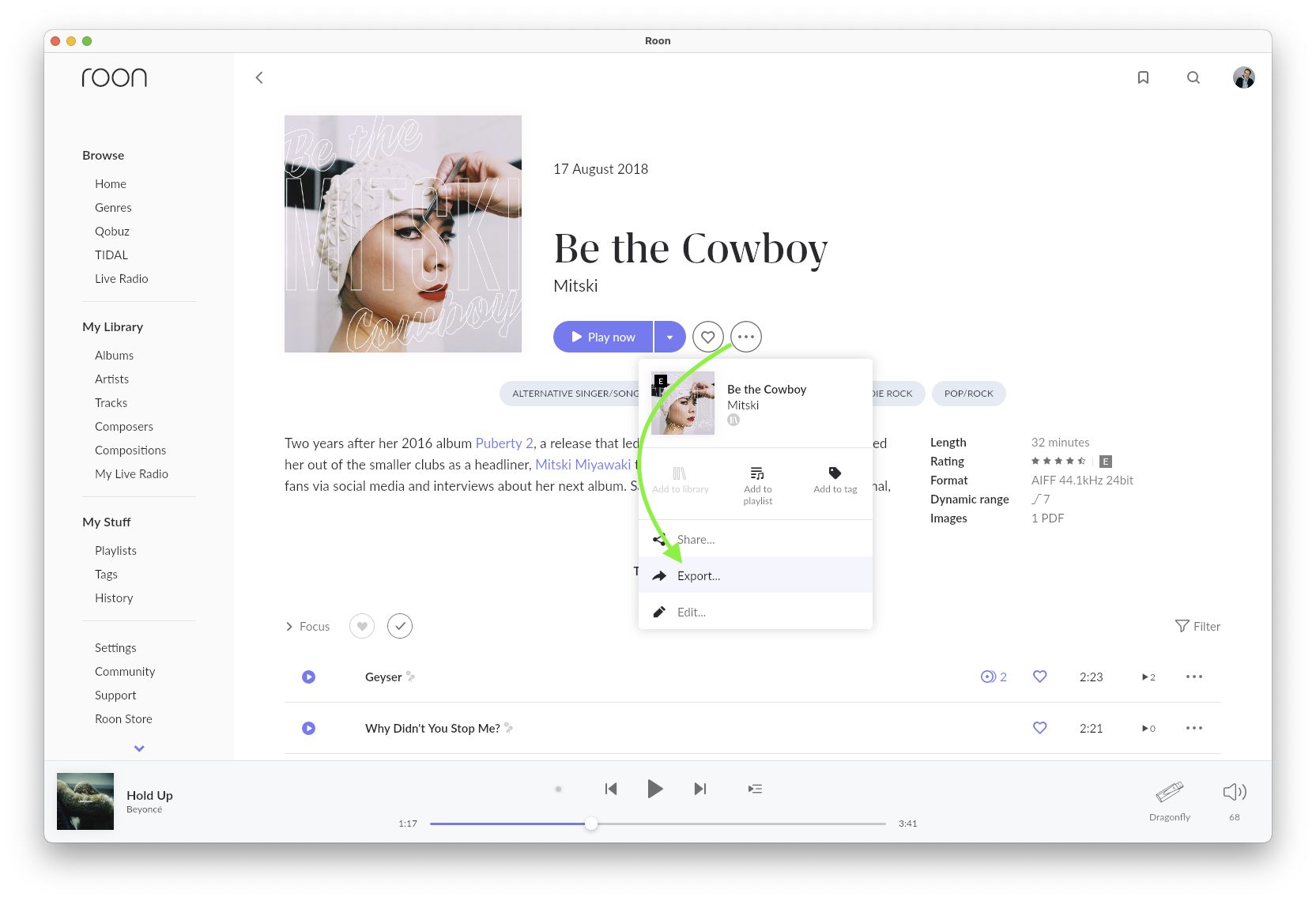 You can also export tracks the same way: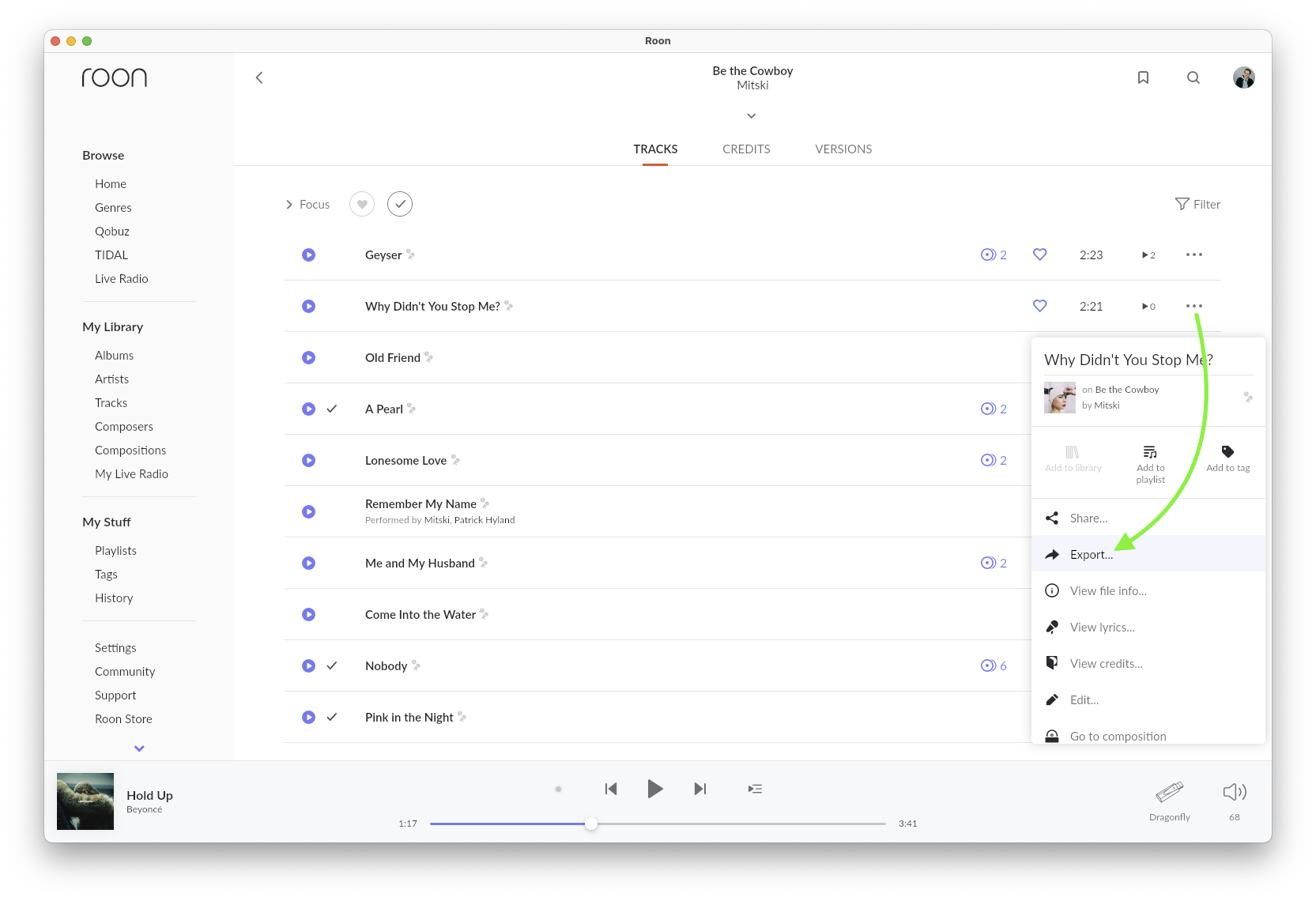 Finally, you can export multiple items at once by
selecting them
and choosing Export from the Selection Bar.
Select your tracks by long-pressing or right clicking on them
Folder Export

If you're exporting local files (music that you have downloaded or ripped yourself), you can export the files themselves to a folder of your choice. If what you're exporting is a playlist, it'll also create an M3U playlist file.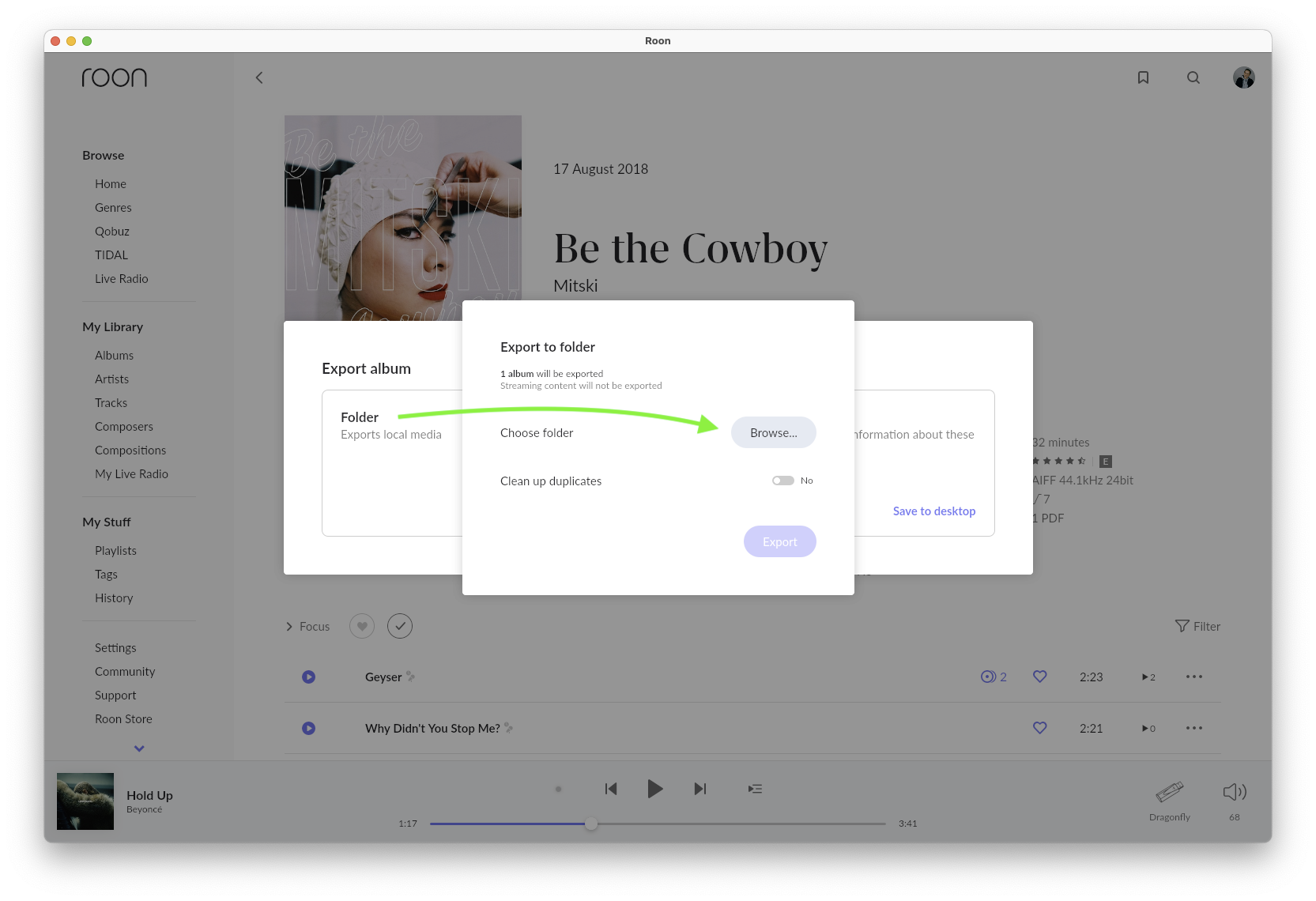 Soundiiz Export

We've worked closely with our friends at
Soundiiz
to create an export method that works well with their service. Soundiiz is great for syncing playlists, favorites, or library content to TIDAL, Qobuz, or any other streaming service. The CSV generated here works great with Soundiiz and makes it easy to migrate your content to any other service!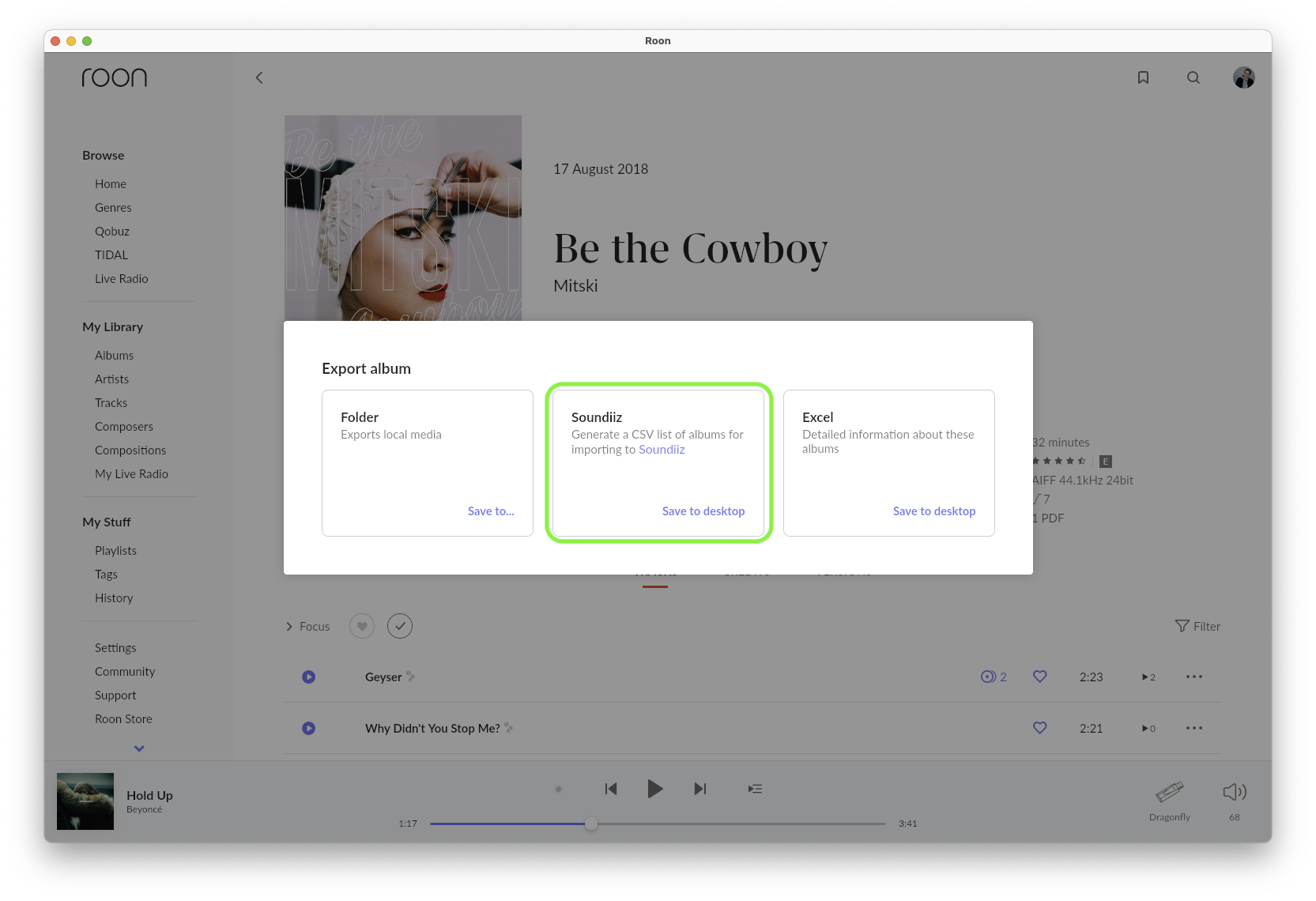 A full tutorial on how to export to Soundiiz can be
found here!
Excel Export

Just looking to catalog your library in a spreadsheet? No problem! Get detailed information about your albums by exporting to Excel.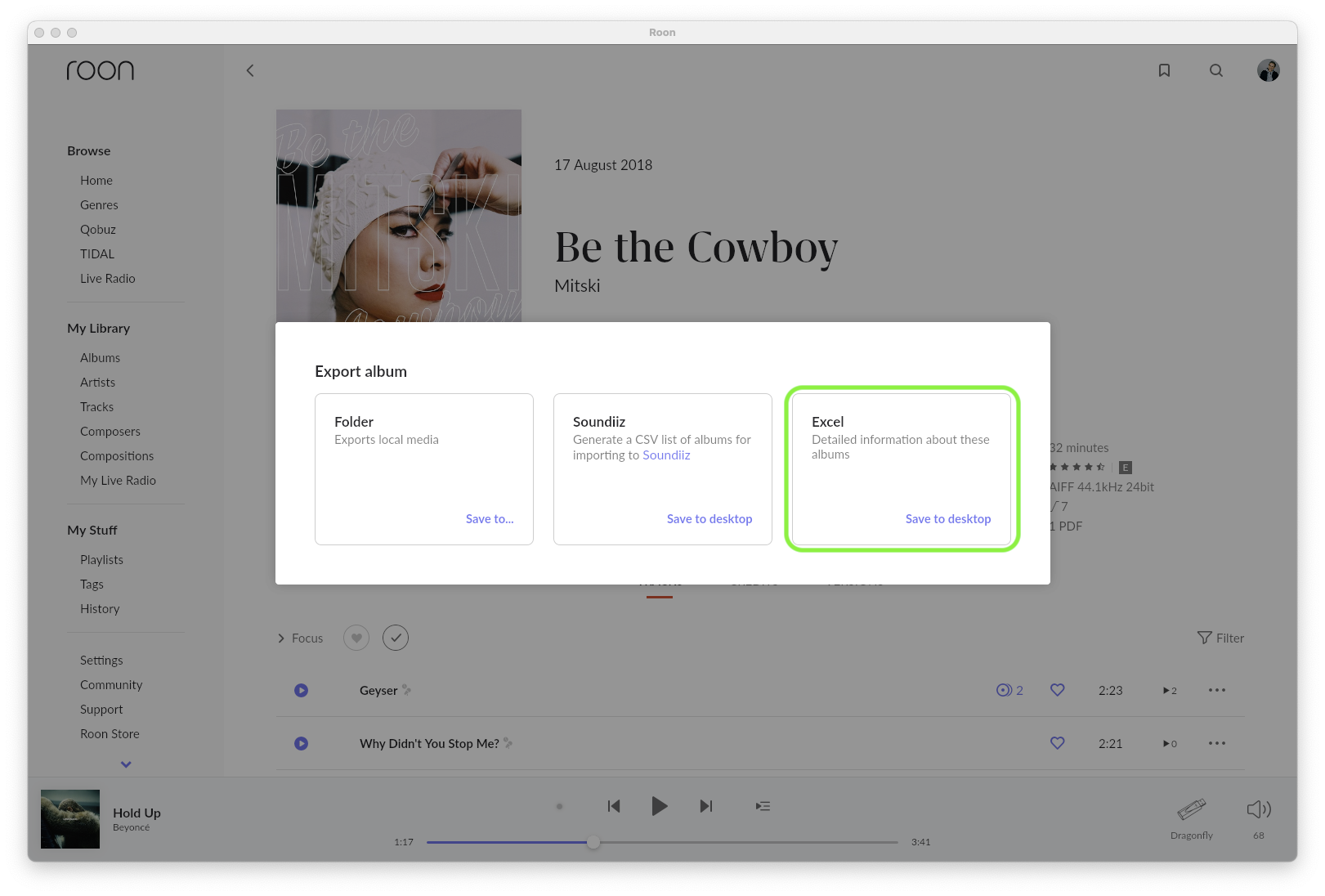 Because TIDAL and Qobuz content is not stored locally, it can only be exported to Soundiiz or Excel.