How Does Roon Handle Duplicates?
Roon automatically detects when you have multiple copies of an album in your library or available via your connected streaming services.

Since Roon groups every version of the album together in one spot, it's easy to browse through the different iterations the album you're viewing from the Versions tab.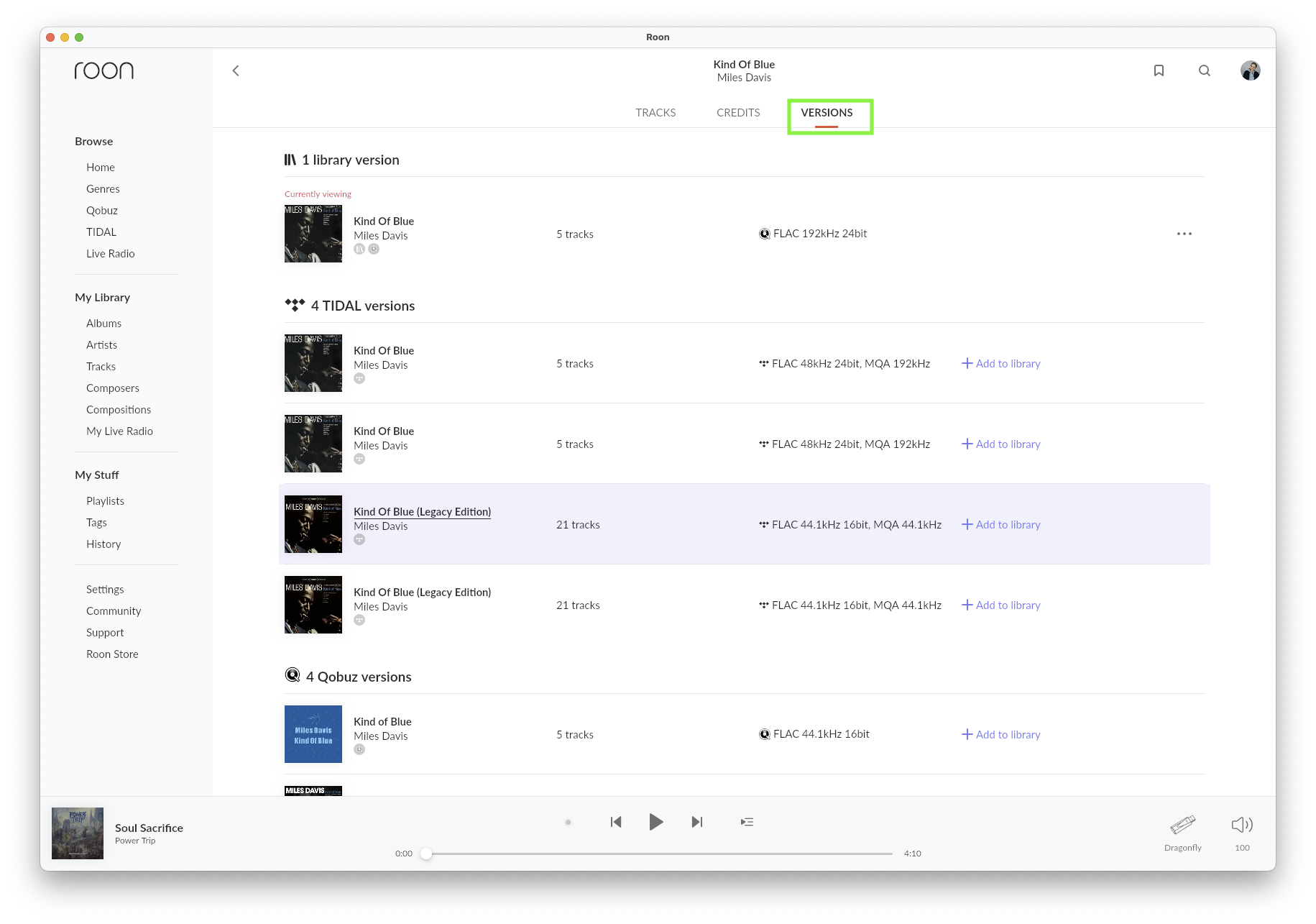 Roon hides duplicates by default in order to streamline your browsing experience, but you can turn this off at any time from the General tab of Settings by toggling the Show Hidden Tracks And Albums option. This will not change the behavior of the Versions tab when viewing an album, but it will allow duplicate versions of albums to appear separate from one another in the "Albums" or "Tracks" sections of the Roon interface.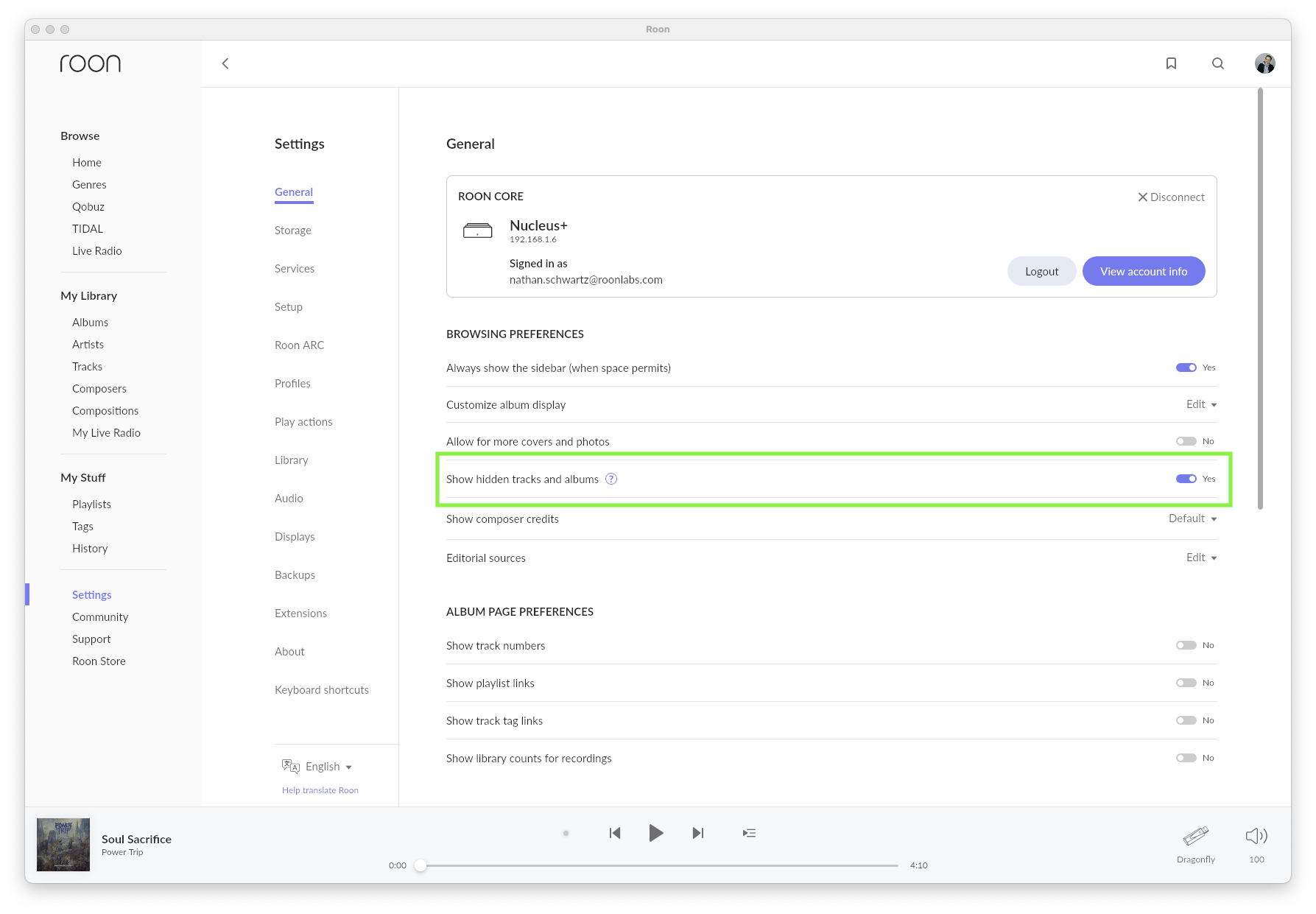 How Does It Work
When Roon finds albums in your library with similar artist and album info and similar lengths, they are considered to be duplicates. When duplicates are detected in your library, or when an edition of the album is available on TIDAL or Qobuz, you'll see the Versions tab on the Album page:


The icons displayed here let you know which versions are available:

The bookshelf icon means that this version of this album is saved to your Library

The TIDAL icon means that the version of this album you are viewing is from TIDAL

The Qobuz icon means that the version of this album you are viewing is from Qobuz
Clicking this tab will display the versions of this album that are available from your library, and below it will display versions on TIDAL and Qobuz when each respective streaming service is connected.

You can click Add to Library to add versions from TIDAL or Qobuz to your Library. For any of the versions of an album that are in your Library, you can view the number of tracks, format, bitrate, dynamic range and storage location as you look at the album.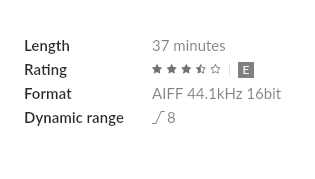 Editing
When you open an album with multiple versions, Roon will display the primary copy, which defaults to the highest quality copy available. From the Versions tab, you can pick a different primary copy by pressing
Make Primary Version
. Inside your library, you can remove an album from the set by selecting the options icon and selecting
Remove from duplicates
.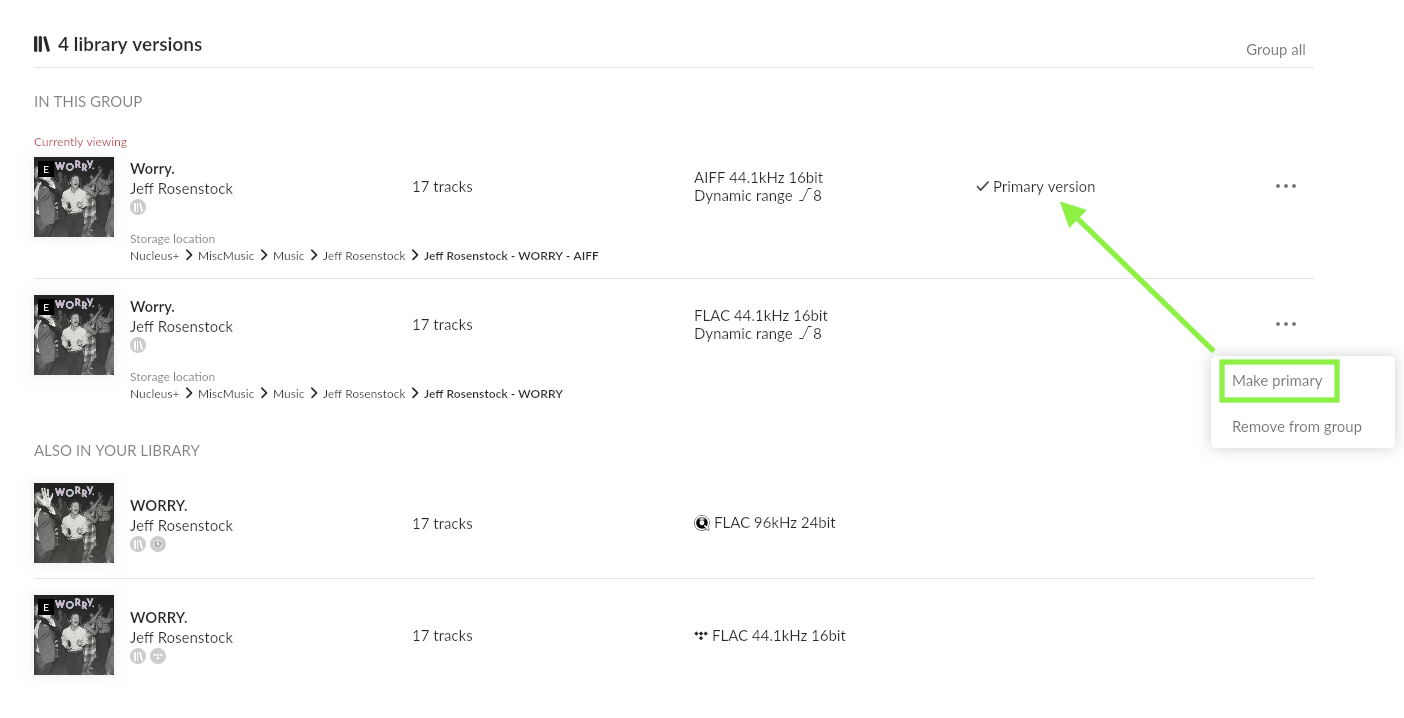 Adding Albums To A Set
Because Roon's duplicate detection is based on a match of the album's metadata (artist, album, track titles) and their length, sometimes not every duplicate in your library is detected automatically. For example, if you have 3 copies of Kind Of Blue, but one of them has a different number of tracks, it may not be added to the set automatically. To add albums to a set, in the album browser or on the artist page, right-click (or long-press) each album to select. Next, click the three dots menu (•••), and then click Edit in the menu that appears: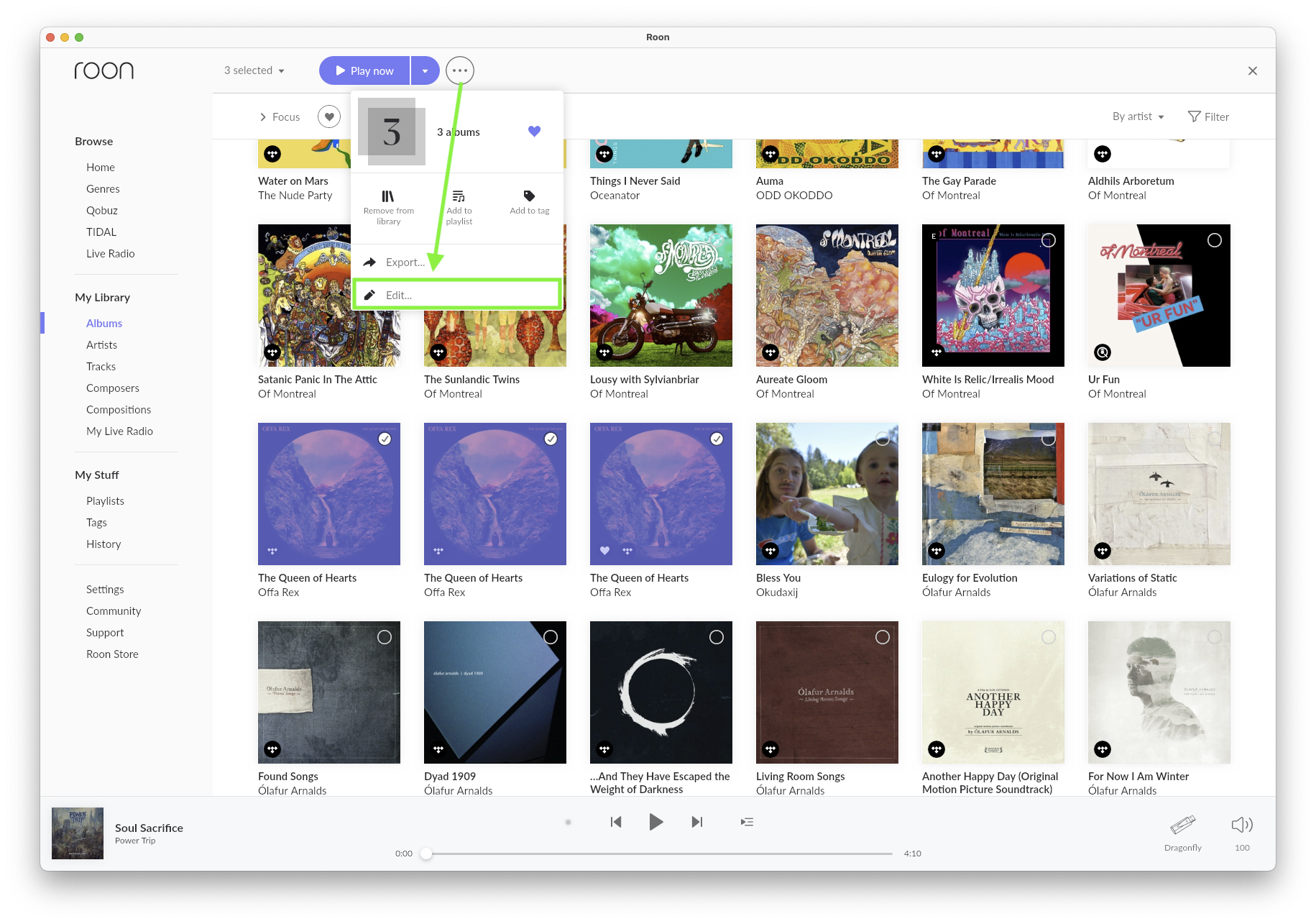 The edit screen will show up. Just click the "Group Alternate Versions" button:
The selected versions of the album will be grouped together. That's it!