FAQ: What's Exclusive Mode?
Exclusive mode allows Roon to take full control of the audio device when music is playing, bypassing the operating system mixer (on your desktop or laptop computer) and interrupting any other applications using the device. Running with Exclusive mode allows Roon to get the highest possible sound quality from the audio device and is our recommended setting for external USB DACs.




You can access the Exclusive mode setting for a zone connected to your computer using these settings: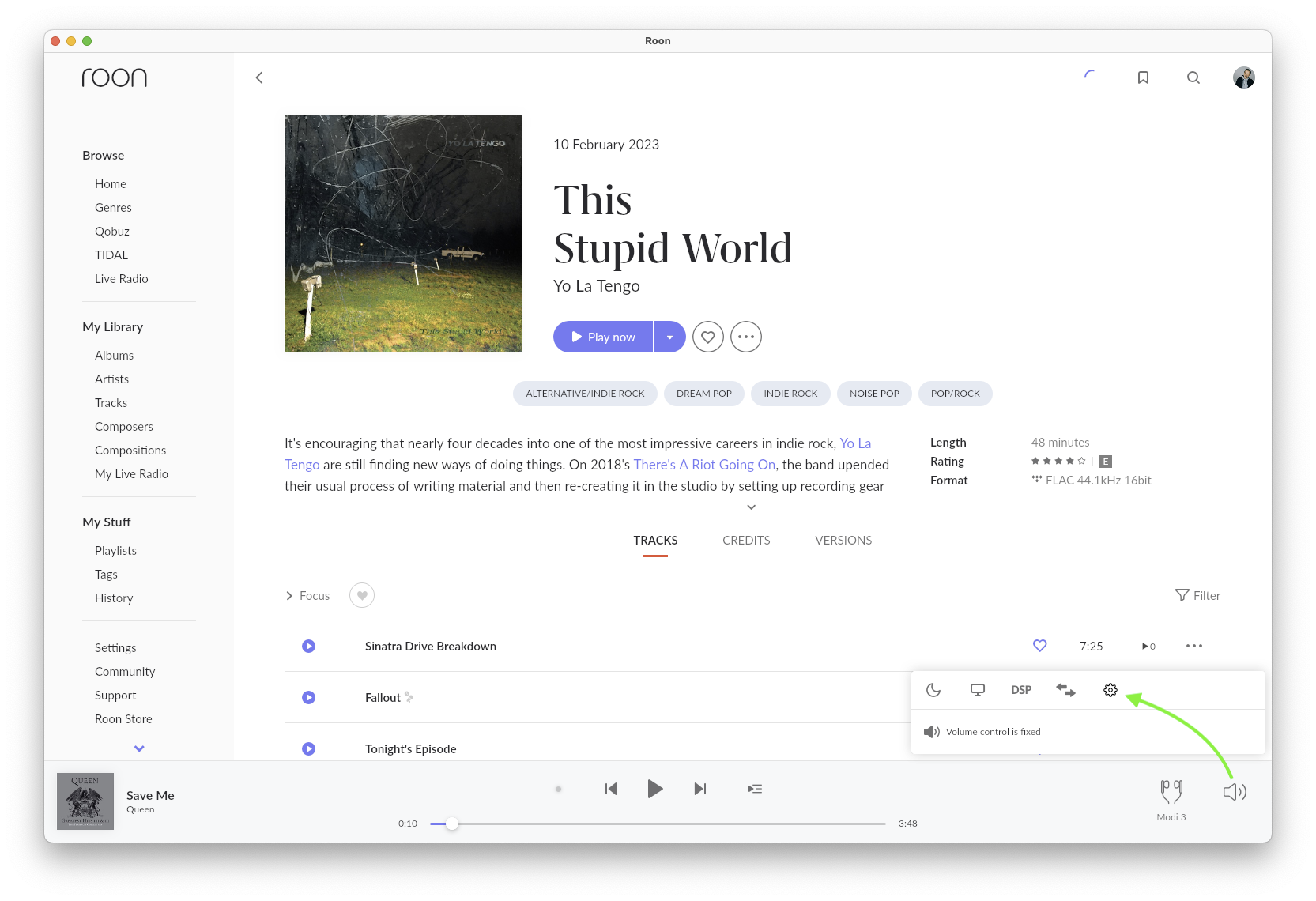 Click the speaker icon in the bottom right corner of the Roon app, and then click the gear icon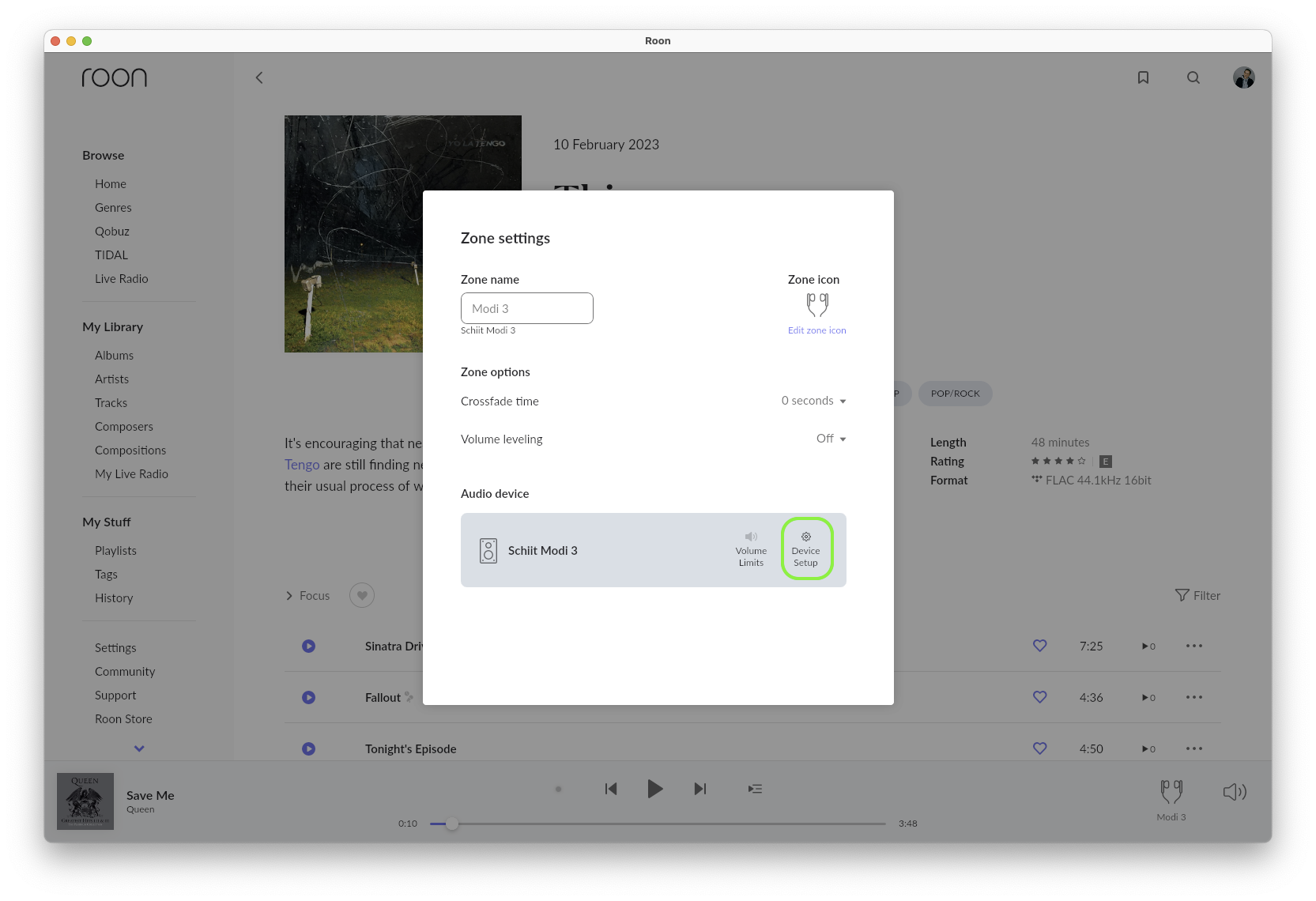 In the menu that appears, click on the "Device Setup" button for your audio device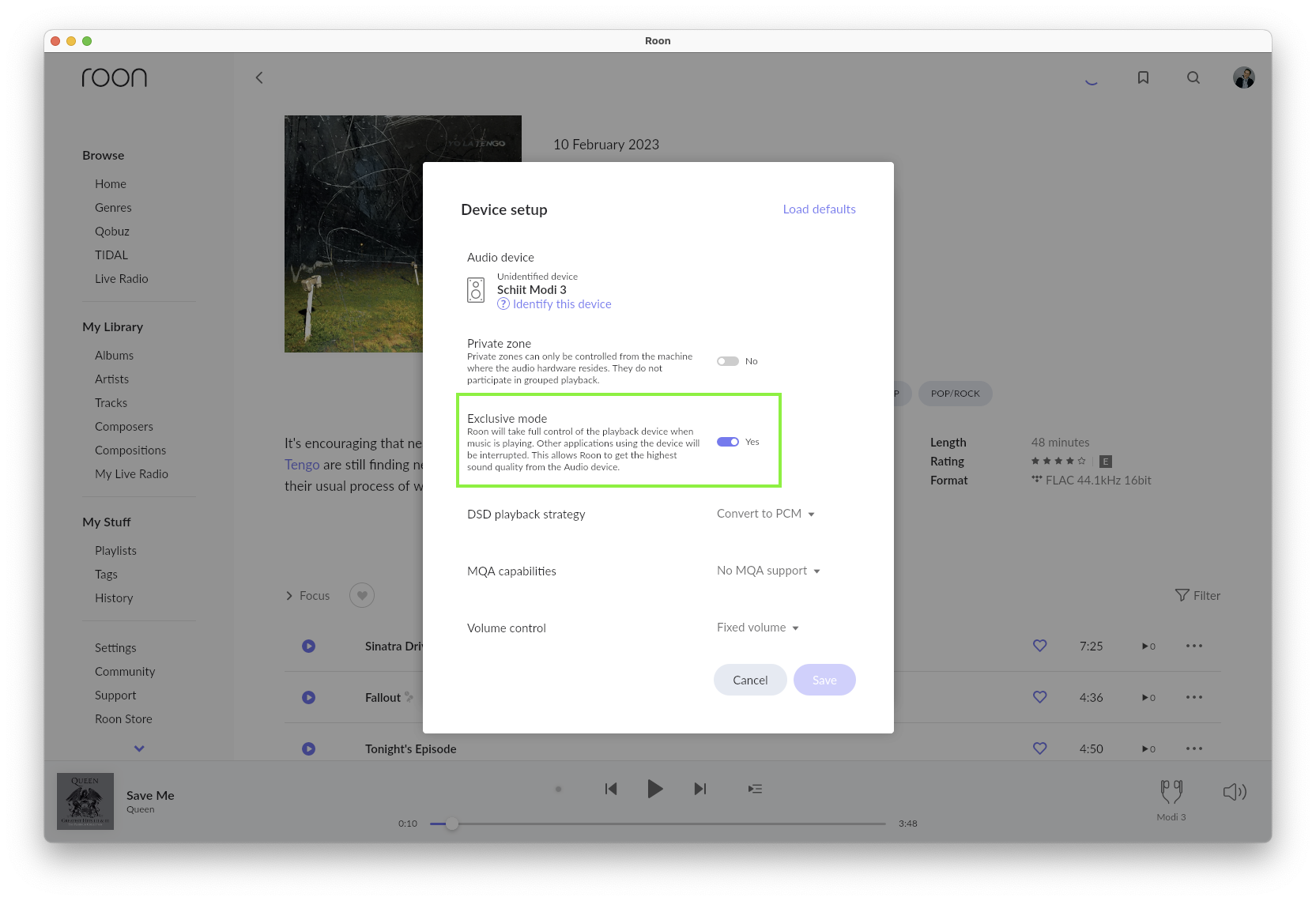 Inside of this setup menu, you'll find the Exclusive mode setting, which generally will default to "On"
Related Articles

Exclusive Mode

The Exclusive Mode setting tells Roon to take exclusive control of your audio device. During this time, it can't be shared with other applications. This allows Roon to precisely control every aspect of the playback without any interference from the ...

FAQ: Where can I set a crossfade?

How To Configure Crossfade You can set a crossfade of 0-10 seconds from the Zone Picker. Click the current zone on the right side of the bottom bar, then in the pop-up window click the speaker icon followed by the gearwheels icon to display the Zone ...

FAQ: Getting a "Playback failed" error

My DAC is showing "Playback has failed due to playback parameter negotiation with the audio device". What's wrong? The Roon Test Lab is located deep inside a mountain, hidden behind a giant skull, and filled with some of the finest audio equipment in ...

FAQ: I'm getting an OpenGL error trying to start Roon, what's going on?

OpenGL is a big part of why Roon's interface is so fast, so right now OpenGL 3.0 is required to run Roon. If you're getting an error on startup, the first thing you'll want to do is make sure your graphics card is running the latest drivers. On ...

FAQ: Why did all my zones disappear?

If your zones are not showing up in Roon, or all of your audio outputs are gone, it typically indicates: A networking problem is interfering with Roon's ability to communicate with your zones. Review our network best practices for tips on ensuring ...
Visit the Roon Community!

Need help? Thousands of Roon subscribers and audio enthusiasts are chatting over on our community site right now, join them! You don't even need a Roon subscription to sign up.