FAQ: Where can I find additional information about my audio files, like tags, file quality, and storage location?
You can find more information about a track anywhere in Roon by selecting it (right-click or touch and hold), clicking the three dots (•••) menu, and pressing View file Info inside of that selection menu. Here you can see the audio file's information, and you can click on File Tags to view its tags.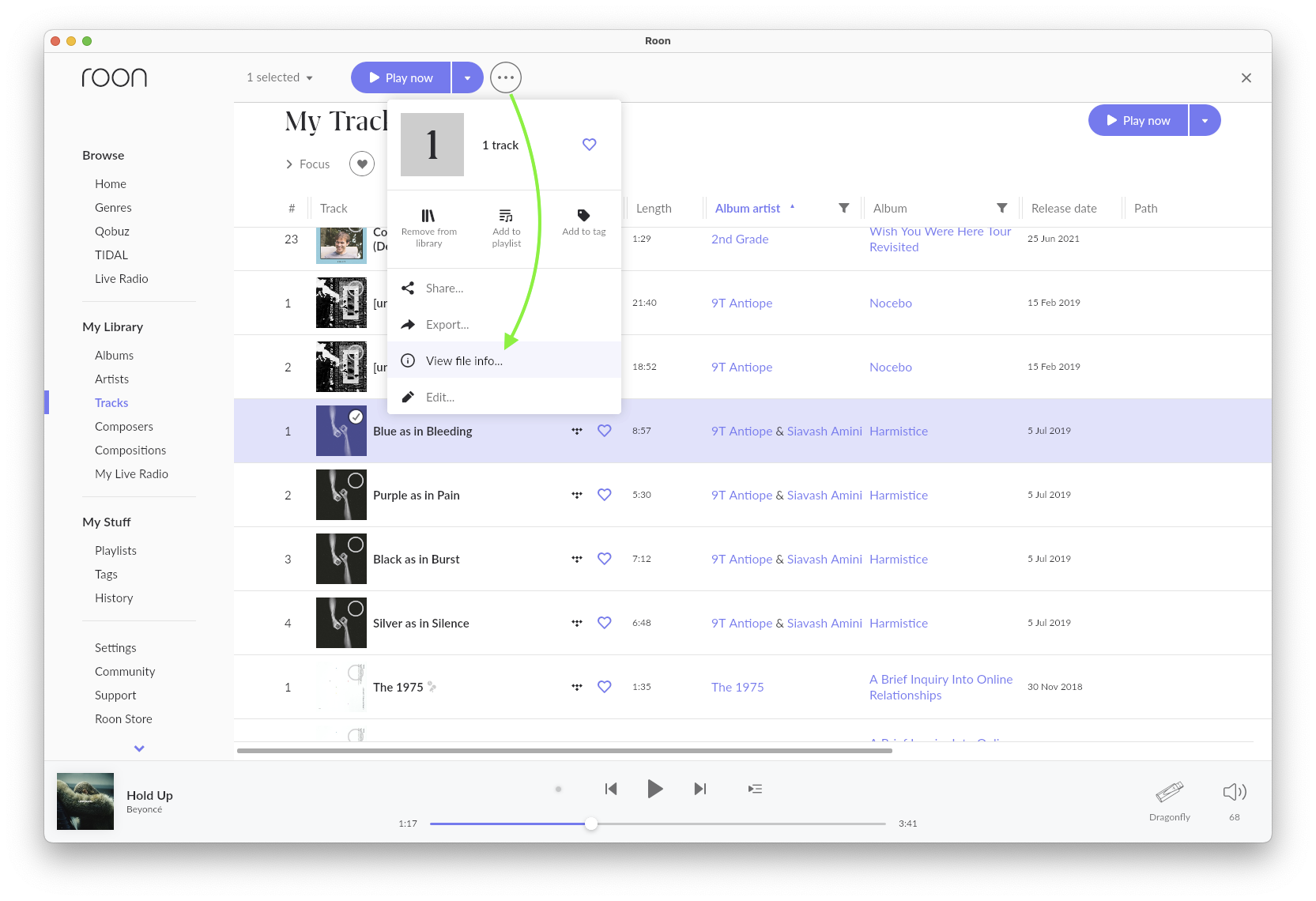 Right click or press and hold on a track, and then click the three dots (•••) menu. Then click "View file info..."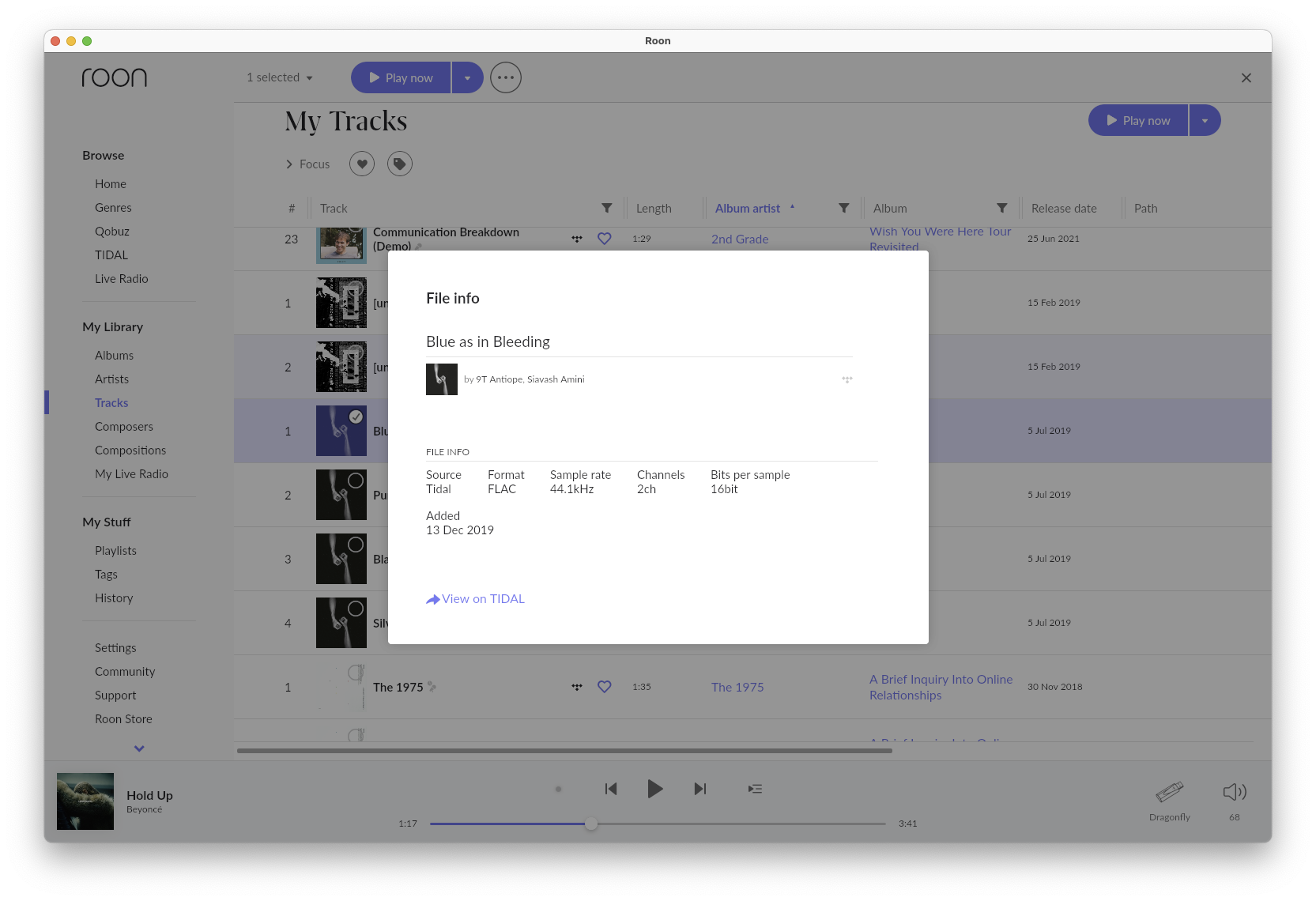 Your file info menu will appear like this

You can also export track information to an Excel spreadsheet, more about that here.



Related Articles

File Tag Best Practice

Achieving Great Results From File Tagging Roon and file tags Roon has always read a significant amount of information from your file tags. Along with track timings, Roon uses tag information, such as your album and track titles, artist names, unique ...

Storage

Overview In Roon, Storage refers to the location(s) of your local library. Below, you will find a handful of popular storage locations along with their descriptions. Local Folders On first launch, Roon will find the default music folder on your ...

Tags

Tags are a great way to organize your collection, giving you quick access to just the right music. You can tag almost anything in Roon, and it's easy to get started. Roon's Tags feature was designed to be fast, easy, and endlessly flexible. For ...

Nucleus Internal Storage

Nucleus supports placing an HDD or SSD into its case, to create a fully contained solution. If you chose to use an SSD here, the system will stay fully silent. The drive needs to be formatted using the Nucleus web administration interface before it ...

Audio Setup Basics

Accessing Audio Settings To access audio settings, first enter Roon's main settings screen, then choose the Audio tab. Inside the Audio tab, you'll be presented with a list of audio output devices, grouped by type, and in some cases, by which ...
Visit the Roon Community!

Need help? Thousands of Roon subscribers and audio enthusiasts are chatting over on our community site right now, join them! You don't even need a Roon subscription to sign up.