When Roon identifies the albums in your collection, it retrieves comprehensive genre information along with cover art, lyrics, artist photos, and credits. Roon's genre information goes way beyond what's possible with simple file tags, with albums and artists classified under multiple genres at once, accurately reflecting the rich mix of styles many artists performed in over the course of their careers.
You no longer have to choose between keeping all your Jazz albums together, and accurately reflecting the wide variety of styles that Jazz encompasses -- in Roon, an album can be Jazz and Bop, and Vocal Jazz and more, all at the same time.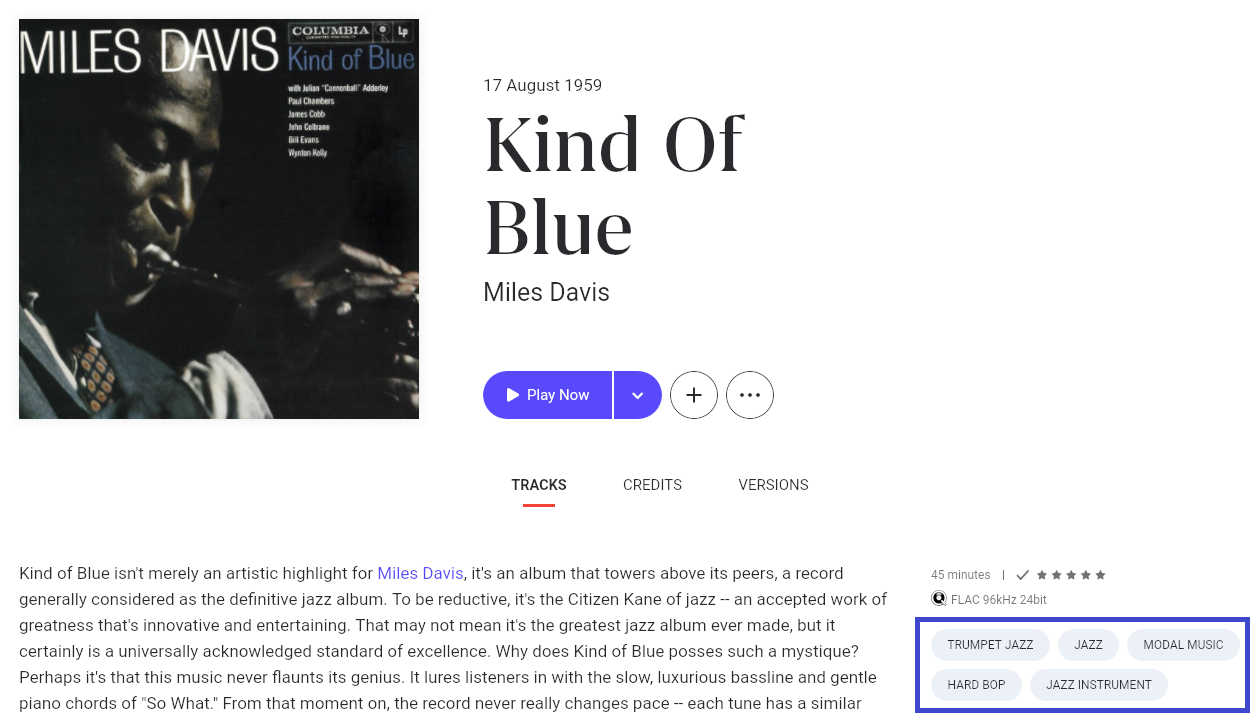 Exploring Genres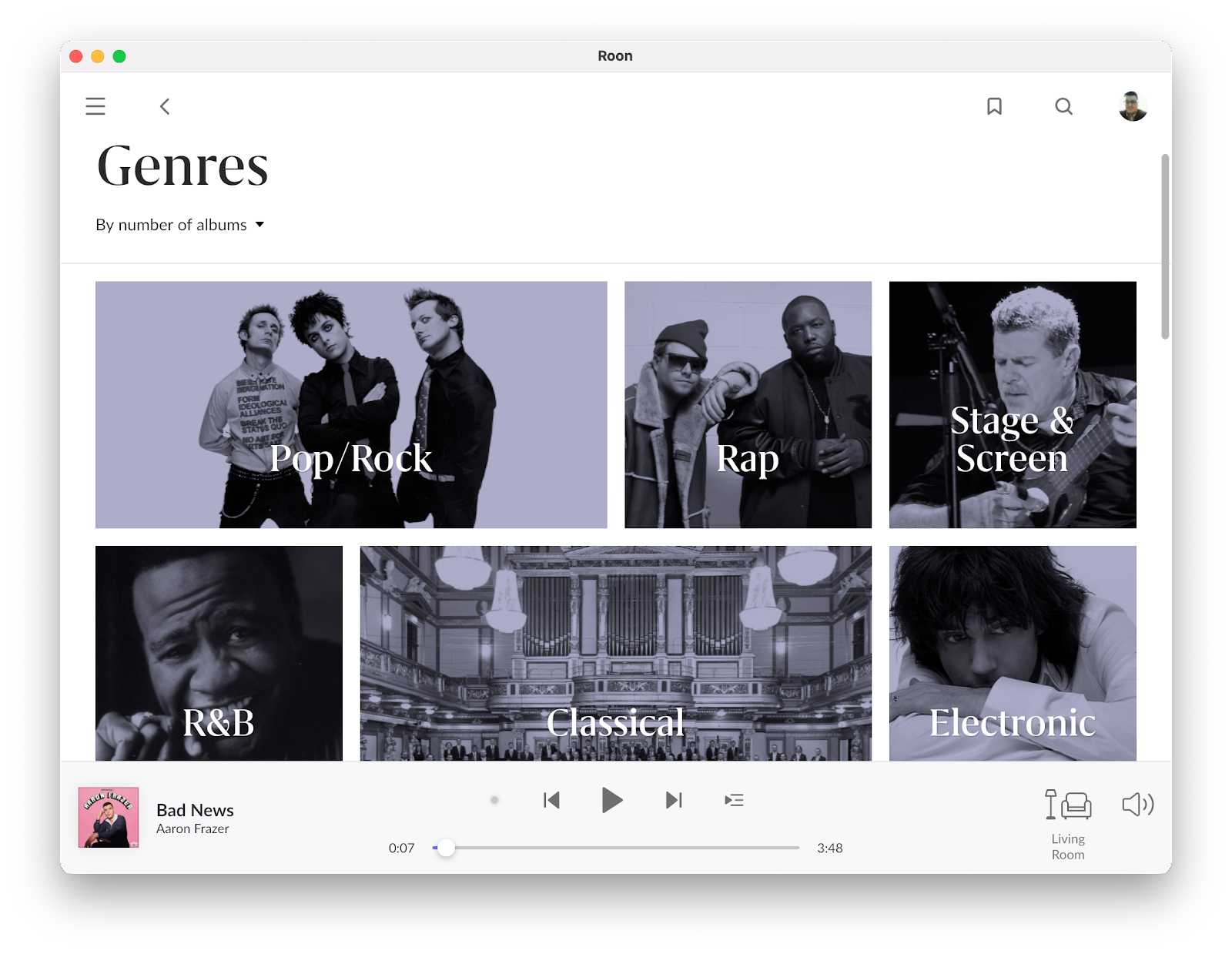 Genres in Roon come arranged in a hierarchy, so even though you might have a collection of hundreds of genres, you never have to browse them all at once. At the top level, you can find categories like Jazz and Pop/Rock, and as you drill down, you get to deeper genres, like Modal Music, or British Invasion.


All Genres in Roon's hierarchy can be browsed, regardless of whether you have any of that content in your library.
Genre Details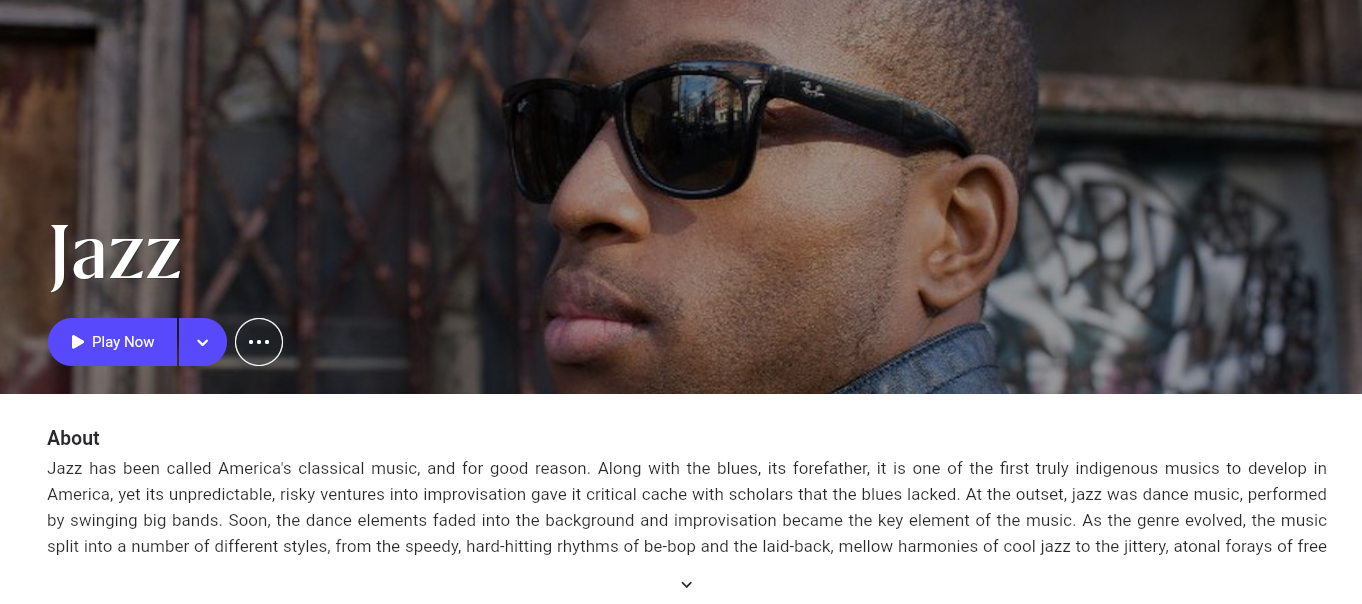 Once you've selected a genre, Roon empowers you to dive deep into your library and beyond to discover the best that the genre has to offer.

Quick Play Options
Just want to start listening to tracks from the selected genre? You can choose to Shuffle the tracks from your library or allow Roon Radio to play a great selection of tracks from the genre for you.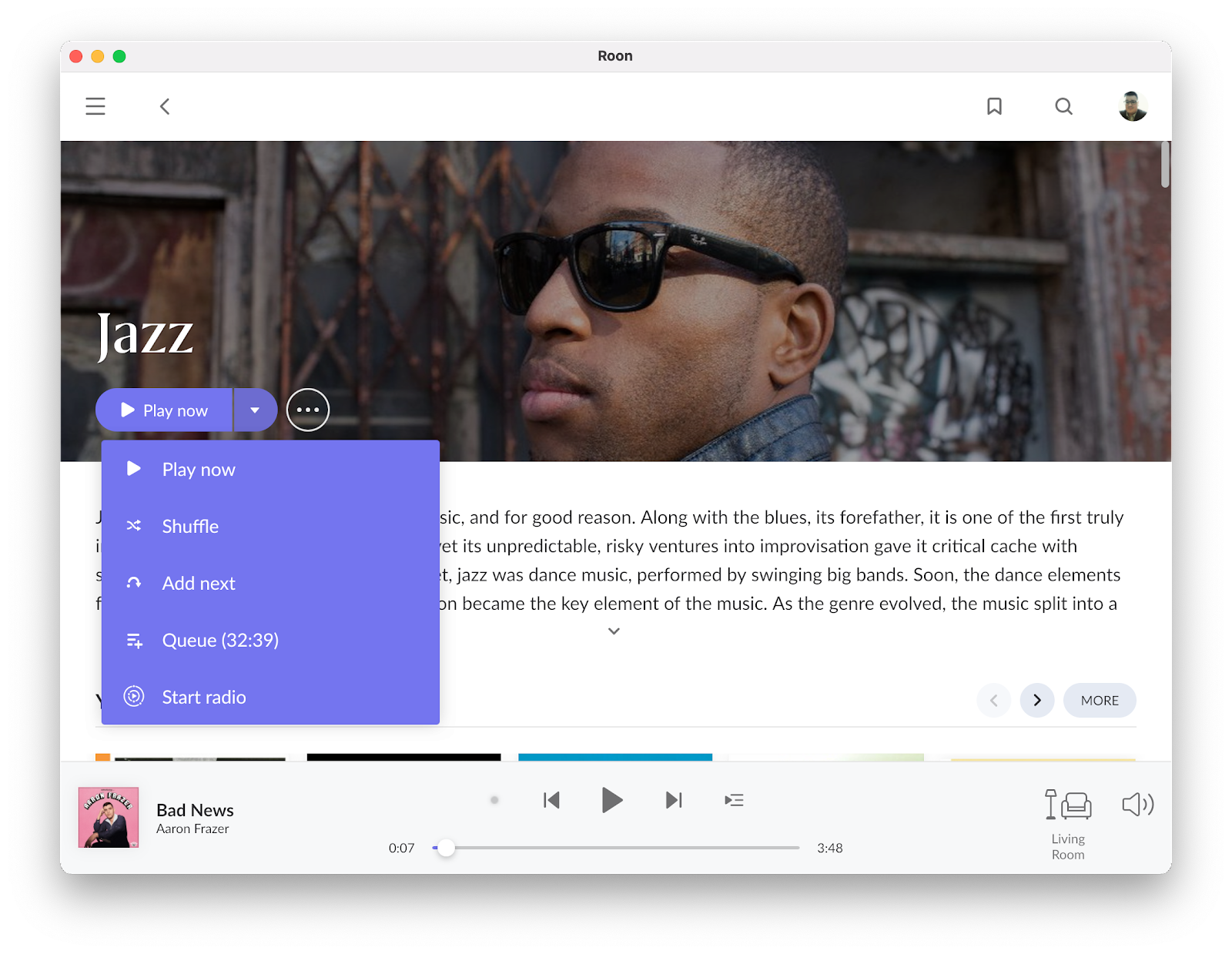 Your Artists & Albums
Just want to see everything in your library for a particular genre? No problem! Choose to view your Albums or Artists to jump right into browsing your library.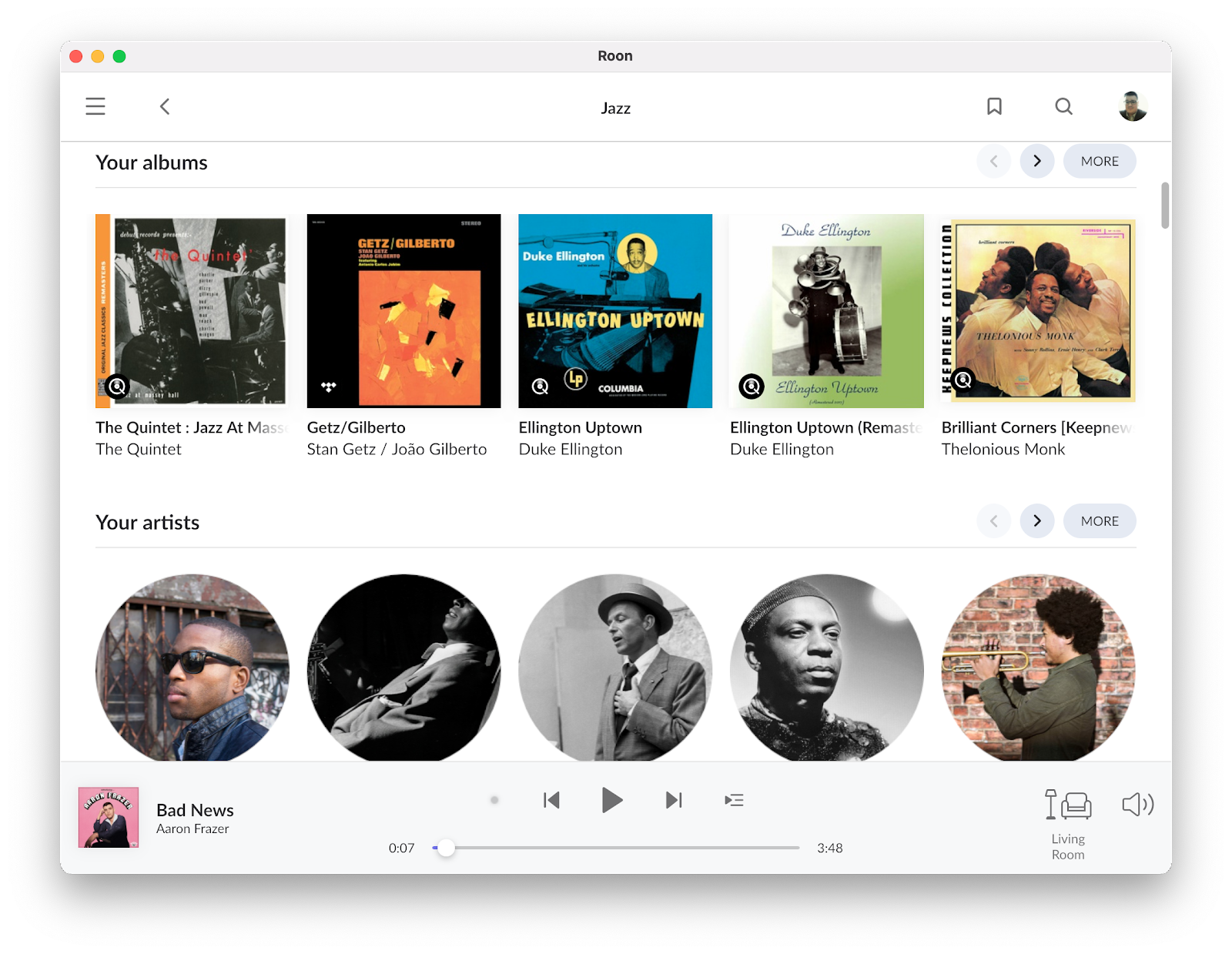 Recommendations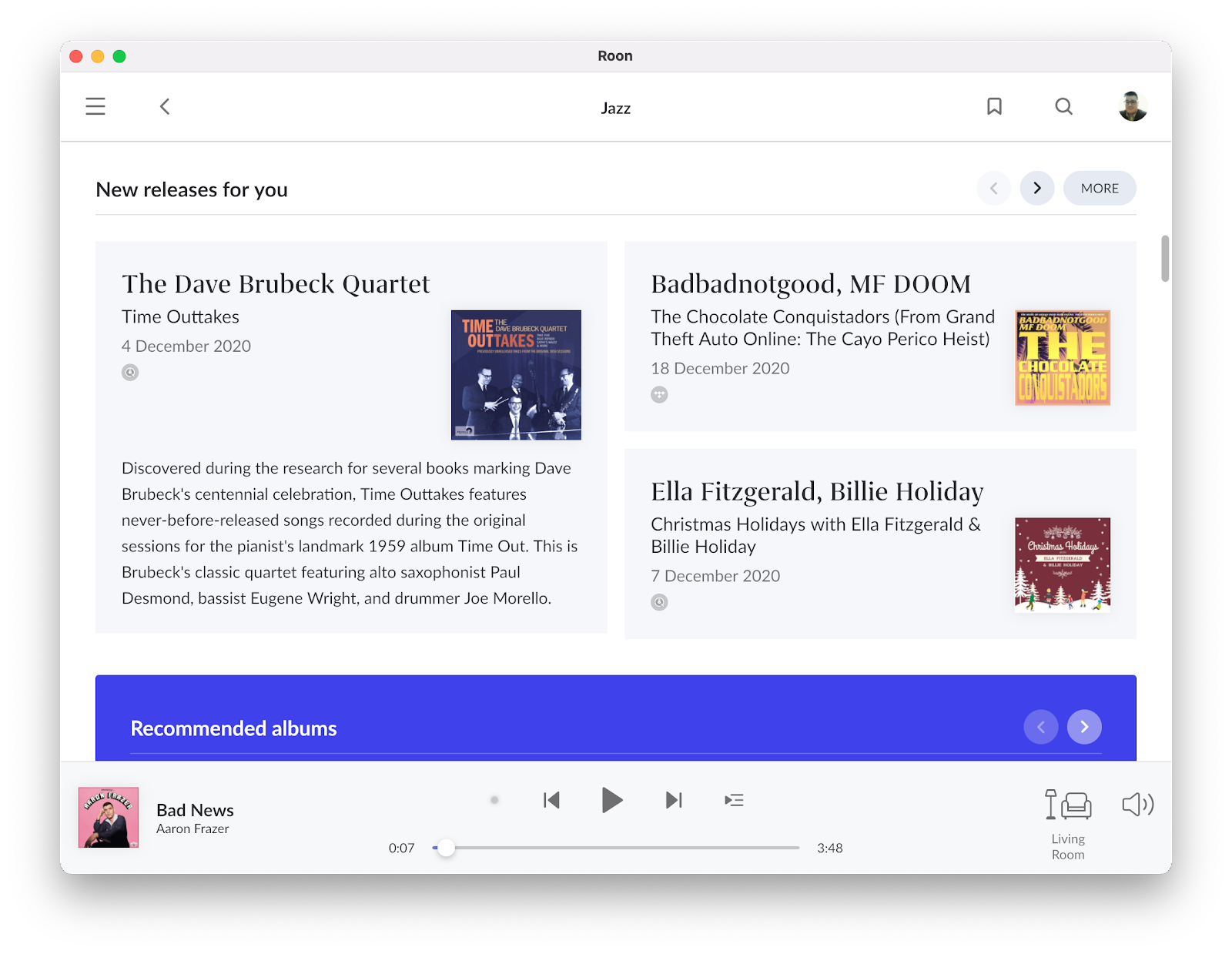 Powered by Valence, Roon will recommend New Releases, Artists, Albums, and Live Radio stations. These recommendations allow you to discover the chosen genre like never before.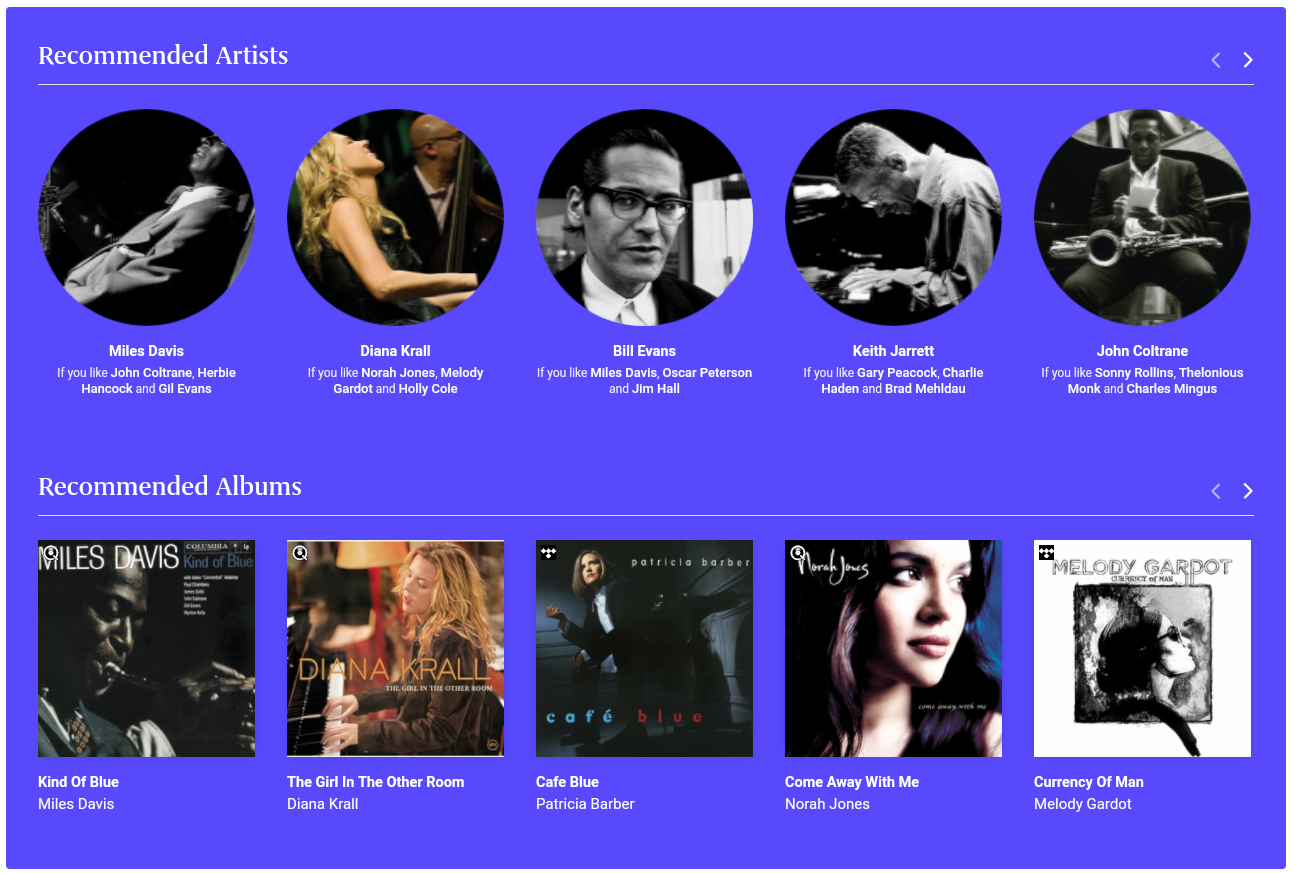 Subgenres
Want to dig deeper into specific corners of your chosen Genre? Roon allows you to dive deep into every niche of a given genre.