On-Screen Keyboard For Windows Touchscreen Laptops
On some newer versions of Windows devices, there is an issue with finding the On-Screen Keyboard option in Roon Settings.

Below is a workaround for getting the On-Screen Keyboard to properly appear in Roon
​​​​
.
To enable the On-Screen Keyboard:

1. Head into Roon Settings

2. Navigate to Setup

3. Find 'Enable on-screen keyboard' and click the slider to enable it.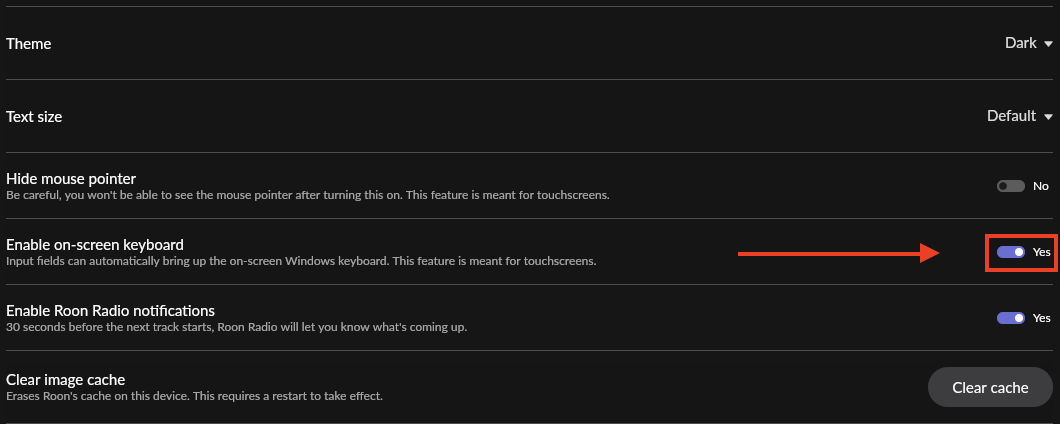 If Your On-Screen Keyboard Does Not Appear
If you do not see the On-Screen keyboard pop up when selecting the search bar, please follow the instructions below:

1. Head into your Windows system settings

2. Navigate to Time & Language

3. Navigate to Typing

4. Enable the "Show the touch keyboard when there's no keyboard attached" setting

Windows 10: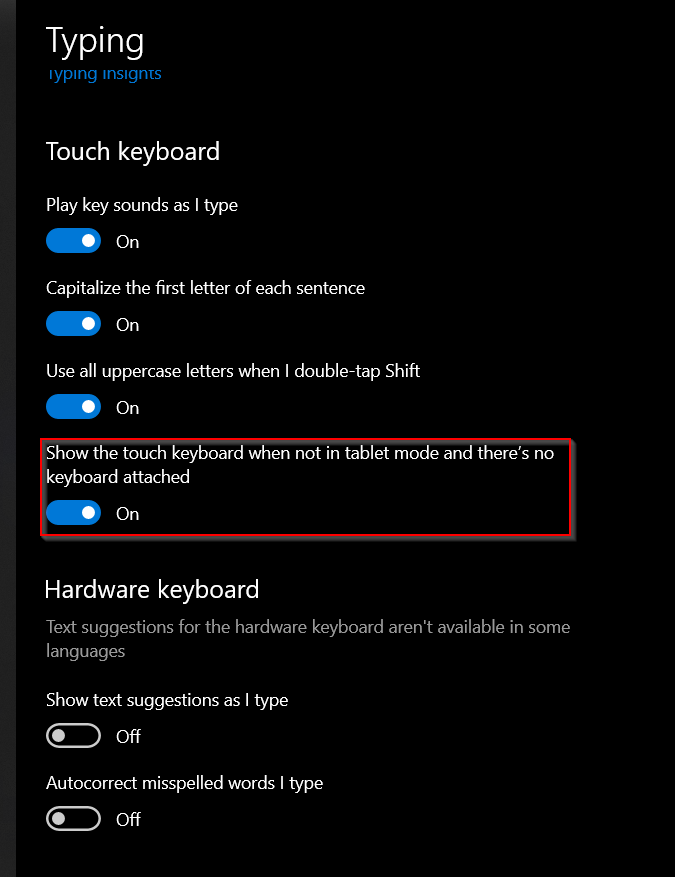 Windows 11: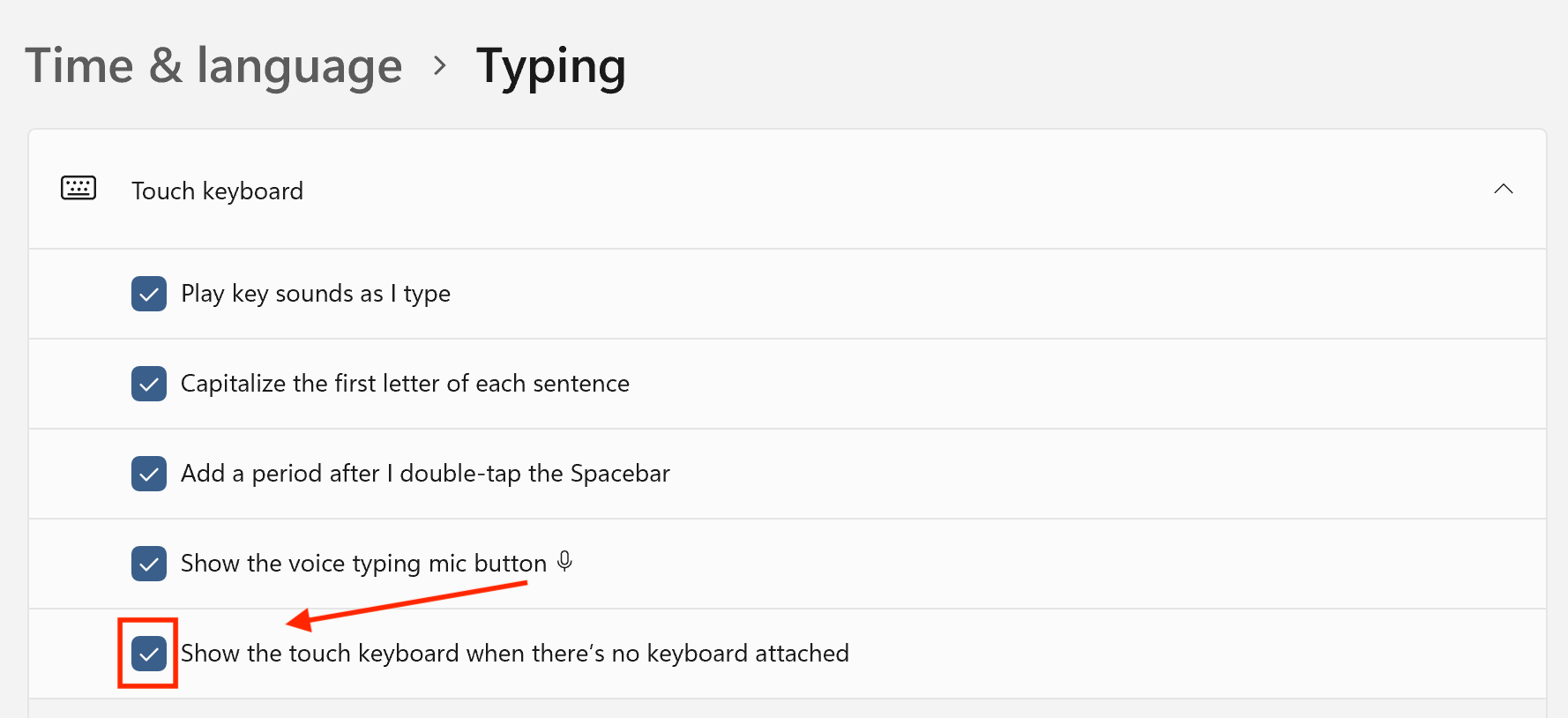 Related Articles

Keyboard Shortcuts

OS X Keyboard Shortcuts Key Command Action Tab Toggle Navigation Menu ⌘-E or control-E Show Now Playing/Queue ⌘-S or control-S Show Screensaver ⌘-Y or control-Y Show History ⌘-I or control-I Open Editor ⌘-LEFT or control-LEFT Go back to previous ...

Screen Resolution Is Too Small

Roon requires a resolution of at least 1280x720, and if your scaling factor results in a virtual resolution smaller than that you can see this error when trying to use Roon. This most frequently happens when scaling from high resolutions, like with a ...

FAQ: How do I create a shared folder on Windows and add it as a watched folder in Roon?

If you want Roon to be able to access your music library that's stored on your Windows device, you need to first ensure that the folder is properly shared. Once the folder is shared it can be added as a watched folder in Roon. Please see the ...

Configuring Windows to log in automatically for Headless Servers

For those signing on with a PIN, this will disable the PIN login method and automatically log you in using your Microsoft account credentials supplied in these strings. To configure Windows to log in automatically, you'll need to follow these steps: ...

Audio On Windows

Overview Roon supports two output mechanisms on Windows: WASAPI and ASIO. WASAPI is Microsoft's recommended method for accessing WDM (Windows Driver Model) Audio drivers. ASIO is an alternative audio driver stack for Windows, built at Steinberg to ...
Visit the Roon Community!

Need help? Thousands of Roon subscribers and audio enthusiasts are chatting over on our community site right now, join them! You don't even need a Roon subscription to sign up.