If you have an existing Qobuz account created from an Apple/Google/Facebook account, you may run into issues when syncing your Qobuz account in Roon.

To resolve this, you will need to setup a Qobuz-specific password from your Qobuz account settings.

1. Log into your Qobuz account and access My Account.

2. From there, click My Personal Information.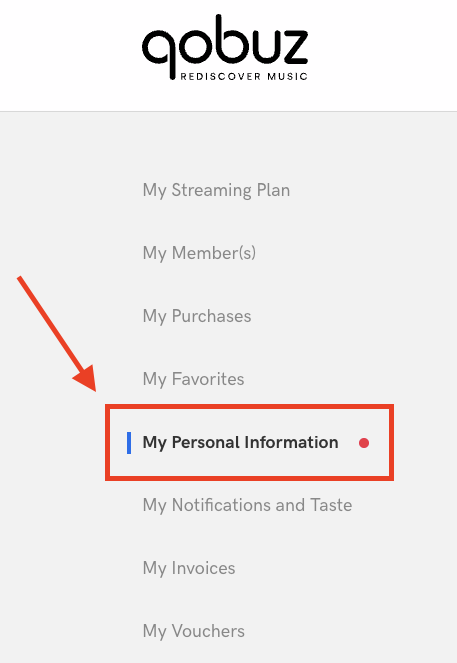 3. Below your email address, click Change Password.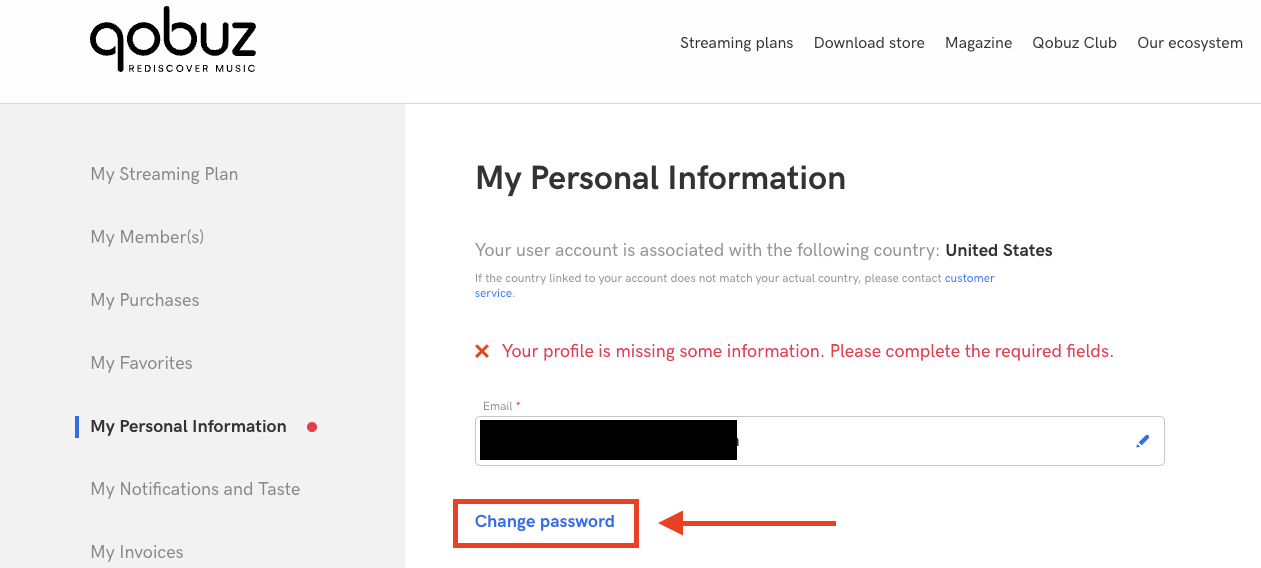 4. Create your new Qobuz password and click Save.

5. Head back into Roon, and follow the steps to log in to Qobuz.

Roon will then begin syncing your Qobuz account properly.