What are volume limits? Why are they important?
Volume limits are a way to place volume restrictions within Roon so that the volume never goes above or below a certain range.
This is a great way to prevent dangerous volume levels that may harm your gear or hearing.
How do I set volume limits?

Volume limits are set on a per-zone basis, so the first step is to head over to the speaker icon once the zone you want to control is selected, and click the gear icon: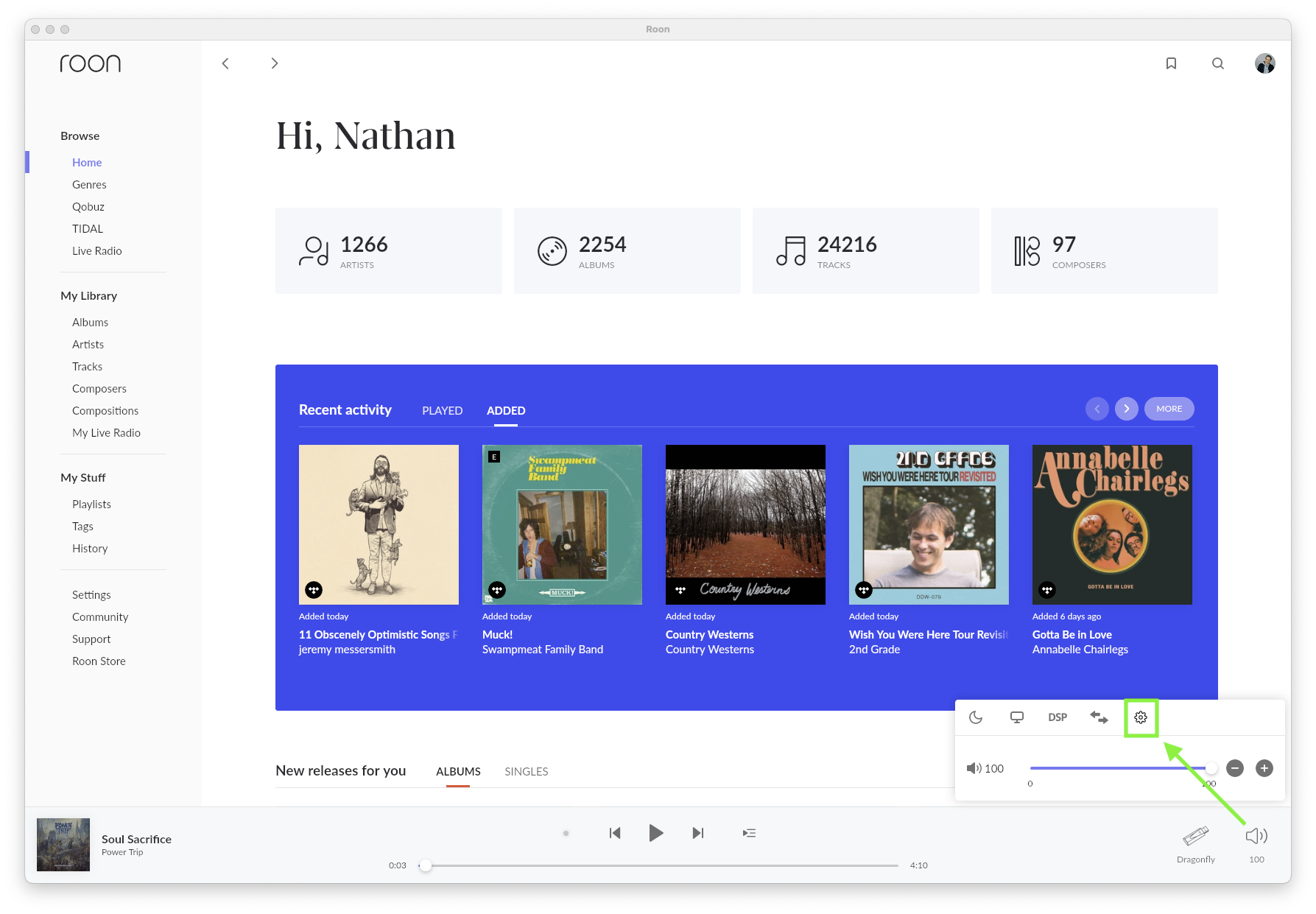 Next, choose "Volume limits:"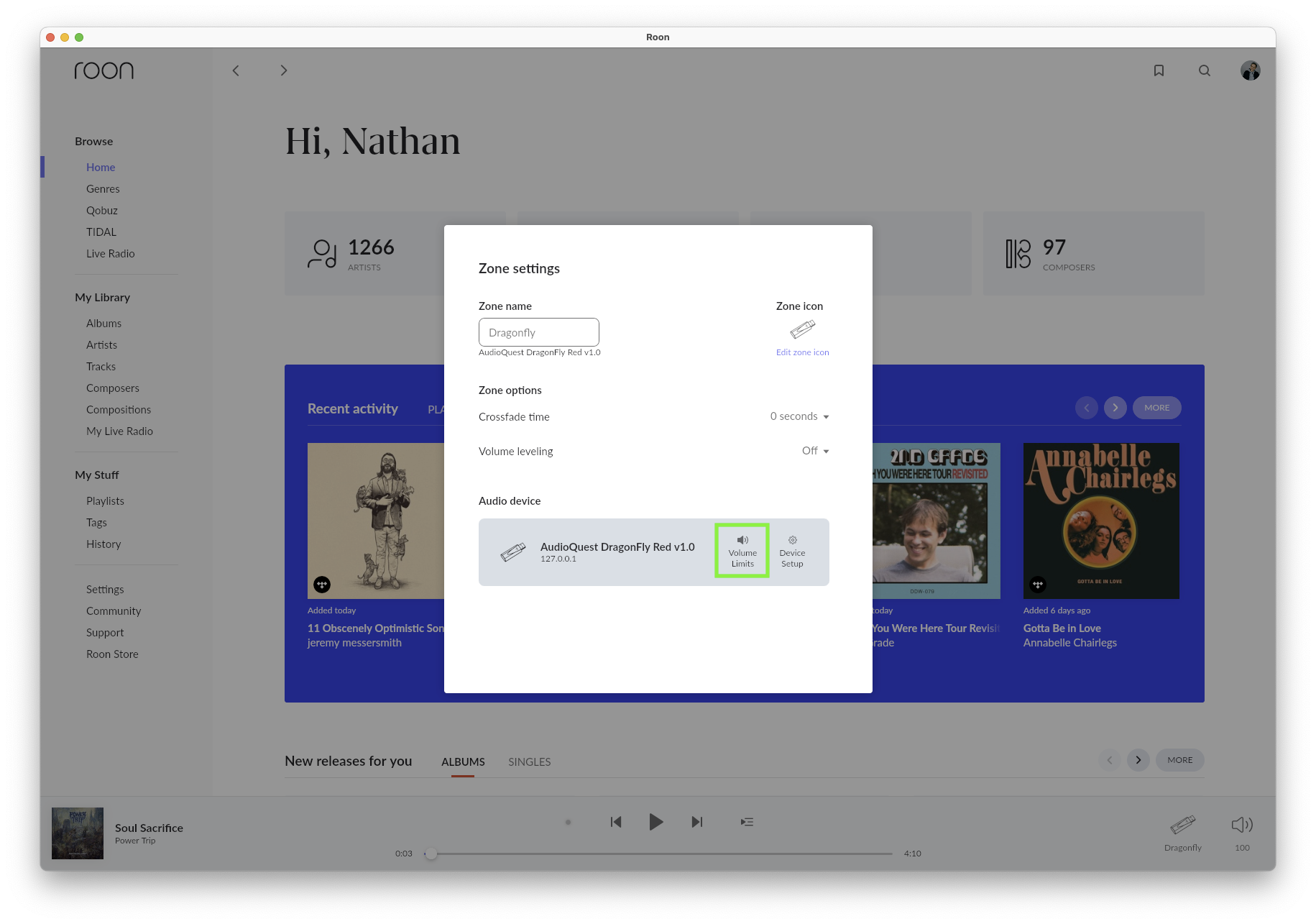 The volume limits setting screen will look like this: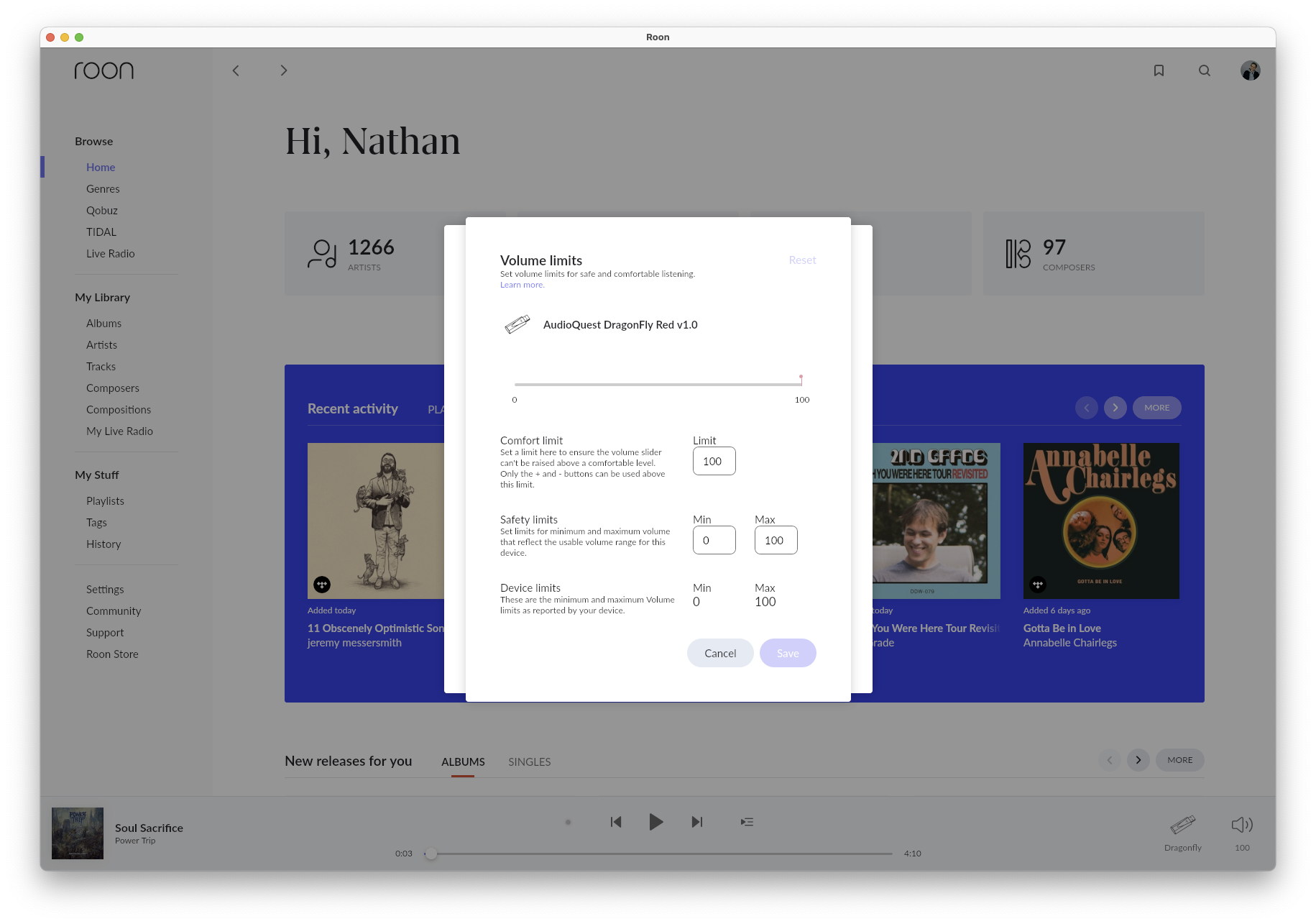 Comfort Limits

Comfort limits prevent you from unintentionally raising the volume slider over a certain level. With comfort levels, you still have the option to increase the volume over the limit you've set by clicking the + button on the volume control menu (inside the speaker icon).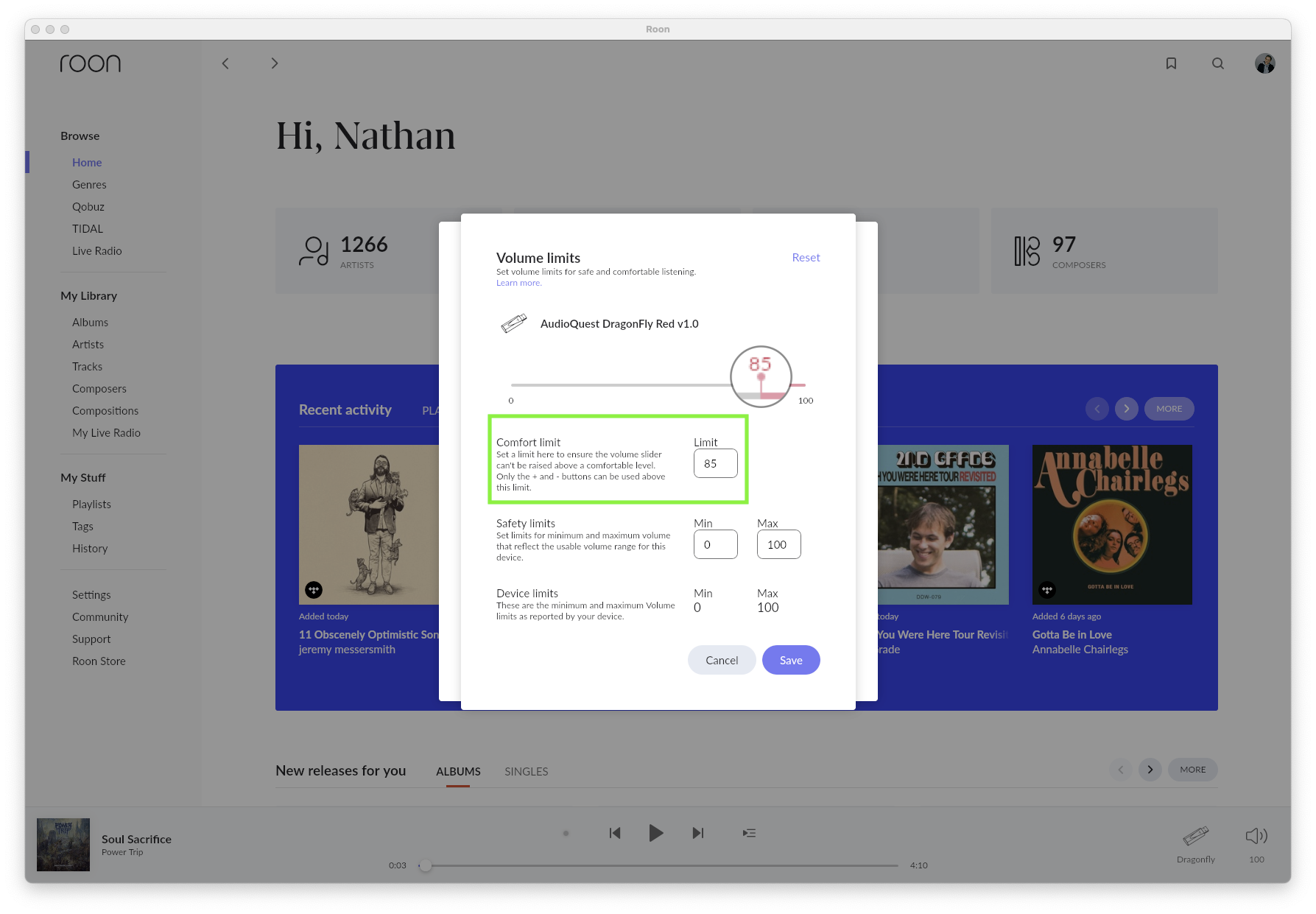 Safety limits

Safety limits ensure your device stays at a safe volume level. They establish minimum and maximum volume levels for audio output in Roon. Unlike comfort limits, Roon's volume controls won't exceed Safety limits.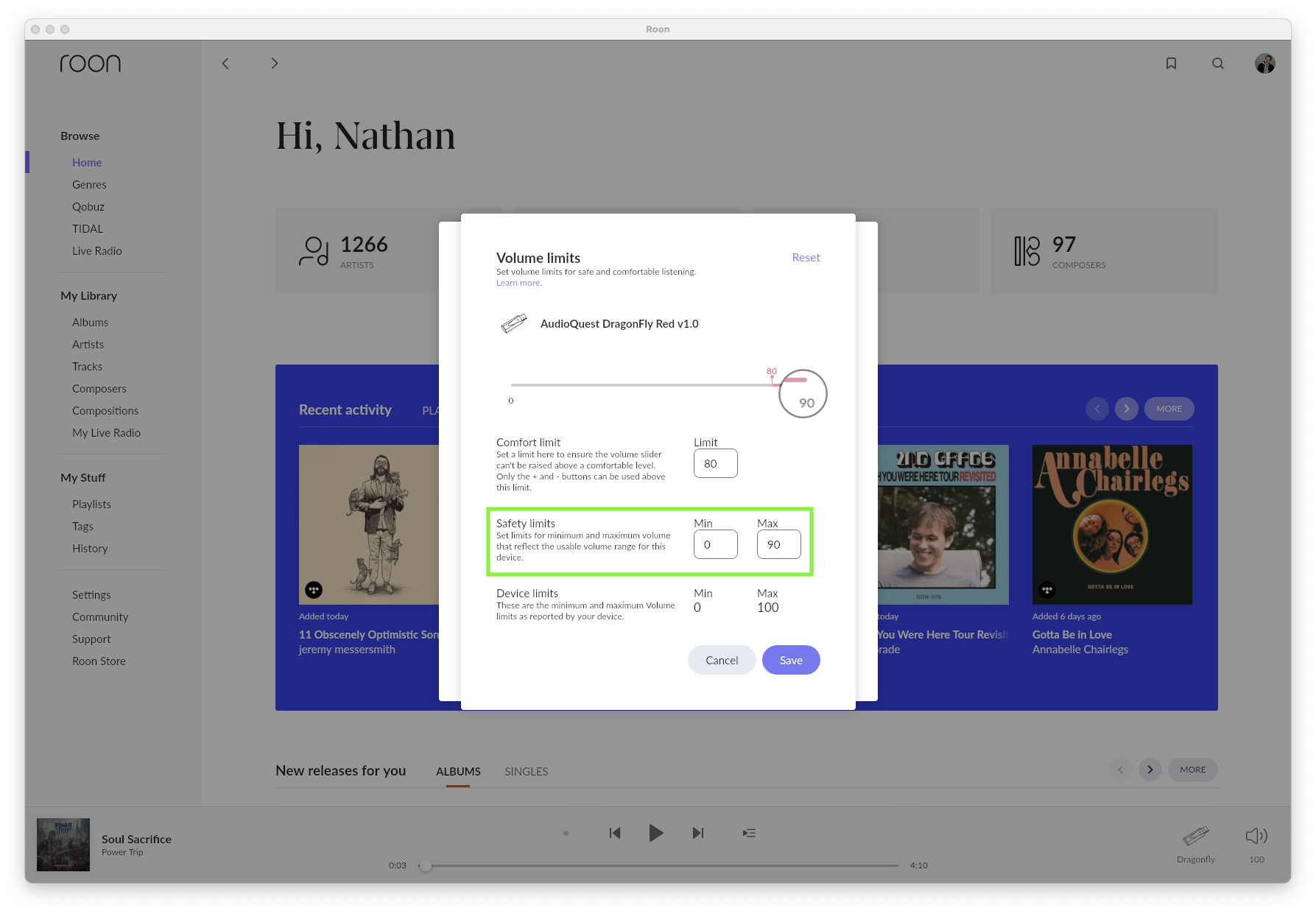 Device Limits

Device limits cannot be adjusted in Roon, they're displayed for reference. Device limits reflect the volume range that your device is reporting to Roon. Roon will stay within the range reported by the device.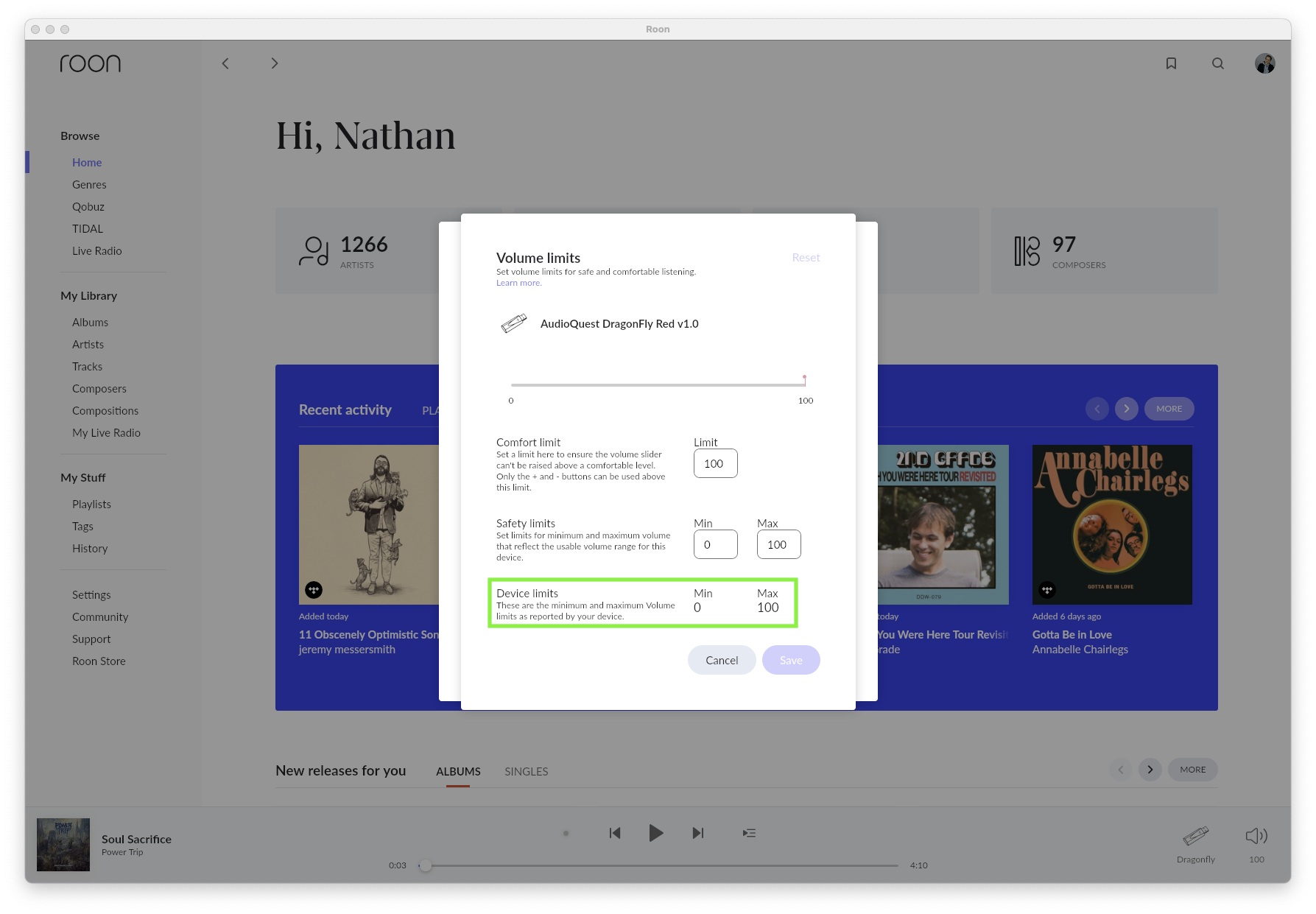 Once you've set the appropriate limits be sure to press Save, and you'll notice that Roon's volume settings now correctly reflect these changes: