There are a number of reasons why this might happen, but most frequently we find that this can happen after a Windows update. Sometimes drivers are corrupted or other changes cause Roon to crash. If you're experiencing this type of issue, please try the following steps:
1. Reboot the Windows machine
2. Reinstall the Roon app
3. Disable the device's firewall
If this helps, please enter an exception in the firewall for Roon and RAATServer

4. Uninstall and reinstall the graphics drivers directly from the manufacturer's website
Don't use Window's automatic driver updates for this --- We've seen this cause issues in the past

Next Steps
We'll also want to take a look at Event Viewer logs, which give some insight into errors being reported by the OS --- Please send those as well:
1. Press Win + R and type eventvwr.msc
2. Press OK – this should open Event Viewer window
3. From the left sidebar go to Windows Logs > Application
4. Right click on the Application subsection and pick Filter Current Log... from the context menu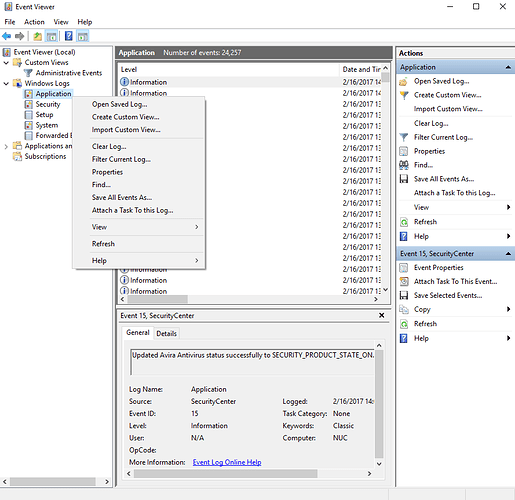 5. On the Filter tab for the Logged section pick a parameter Last 30 days and press OK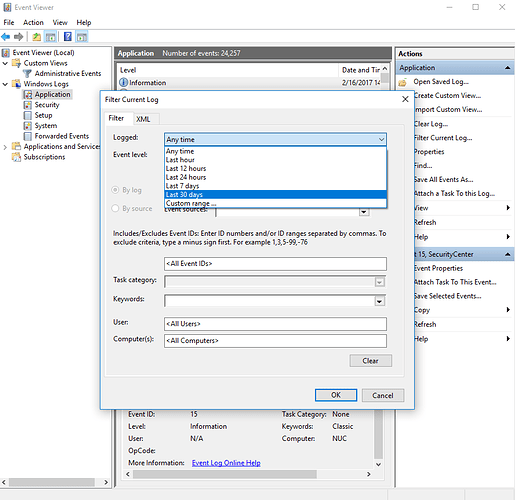 6. Right click on the Application subsection again and pick Save filtered log file as.. from the context menu
7. Enter the log file name, for e.g. Roon_USERNAME , and press Save

You can reach out to us in a
support thread on Community
with a link to these logs and information about your setup and we can help get you up and running.