Roon Server Setup



In order to run ARC, you will need to verify that you are running Roon 2.0 on your server.
You can see this information in the About tab within settings.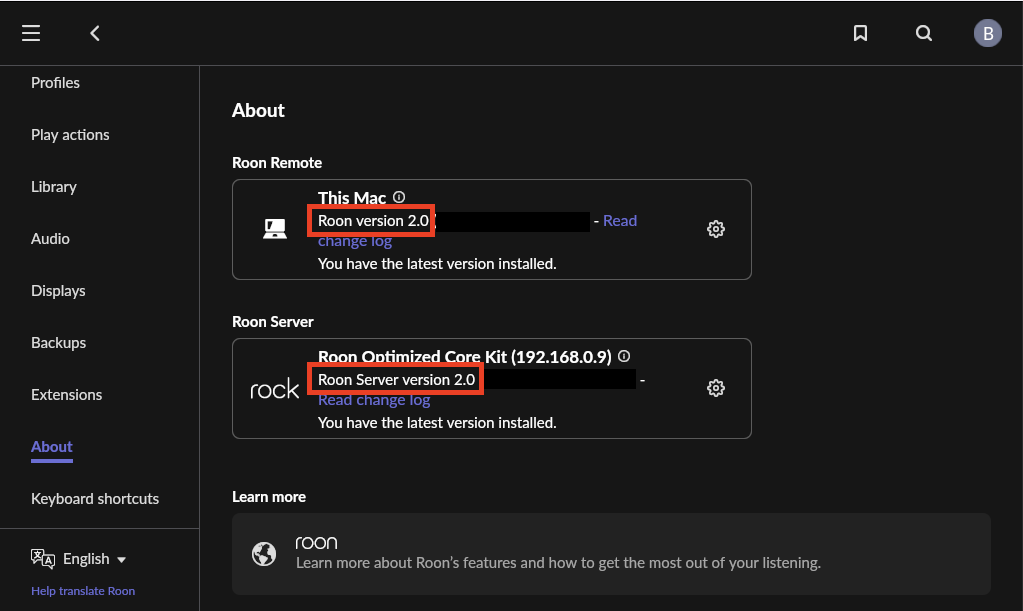 Network Setup



Roon ARC is designed to connect to your Roon Server from outside your home.
Your home network will need to be configured so that Roon ARC can communicate with your server from outside your network. In most cases, Roon can automatically configure your network for you.
Testing Your Configuration



Visit the Roon ARC tab in Settings to confirm your network setup.
If you see the Ready message with the purple check, Roon has automatically configured your network and you're ready to start using ARC.
If you don't see the checkmark, please head over to our port forwarding documentation here to learn how to manually configure your network.



Mobile App Setup
Now that your server is setup and we've verified your network connections, simply download the ARC app from the app store.


Android 9 minimum

iOS 12+ minimum
Note that ARC is a completely different and new app from Roon Remote.
Initial Sync

Once you've installed ARC, you'll log in with your Roon account, select your server, and begin the initial sync to your phone. Most users should be able to complete ARC's initial sync in a few minutes. We recommend completing your initial sync while on the same network as your server. For best results, make sure your phone is plugged in, and not going to sleep, auto-locking, or otherwise putting ARC into the background until the sync is complete.